Rolls-Royce added a "Privacy Suite" to its extreme-luxe Phantom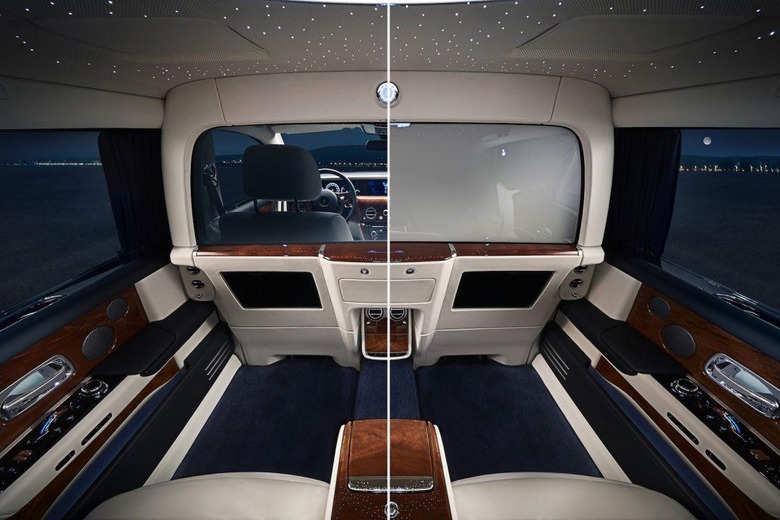 If the true meaning of luxury is privacy, then the new Rolls-Royce Phantom Privacy Suite could well be peak-luxe on four wheels. Revealed today at the 2018 Chengdu Motor Show, the new option for the Extended Wheelbase Phantom promises to isolate those in the rear seats from whoever is driving, with a high-tech partition.
In the old days, you'd have a sliding glass window between you and your driver, potentially with a little curtain to draw across if you really didn't want to make eye-contact. Rolls-Royce's engineers are bringing that right up to date, meanwhile, with a slice of electrochromatic glass. That can be switched between opaque and clear at the touch of a button.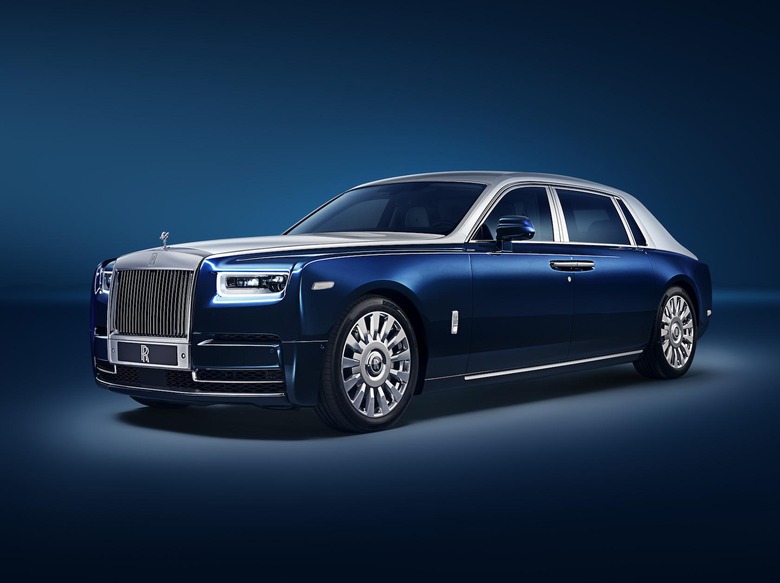 Of course, visually dividing the two parts of the extended cabin is arguably the easy task, even if Rolls-Royce did take a tech-heavy approach to it. Much harder is stopping noise from making it between the two sections. To do that, there's a new frequency-specific compound that has been implemented as sound insulation.
It's enough, the automaker claims, to deliver "the highest possible levels of acoustic insulation" in a car that, frankly, was already pretty darn quiet inside. Since you might on occasion actually want to communicate, meanwhile, there's a new intercom system as well. That allows the rear passengers to speak with the front cabin at any time, while the driver can request a connection with the rear cabin.
As you'd expect, the detailing is where Rolls-Royce shines. Underneath the partition is a cutaway, with a door that allows documents or other objects to be passed from front to rear, or back again. Lighting around that aperture switches on automatically, then dims again, when the door is opened and closed.
There's a new Bespoke Rear Theater Entertainment system as well, integrated as part of the Privacy Suite package. Two 12-inch HD displays are included, linked with Rolls-Royce's connected infotainment platform. An HDMI input allows them to be repurposed as screens for other devices.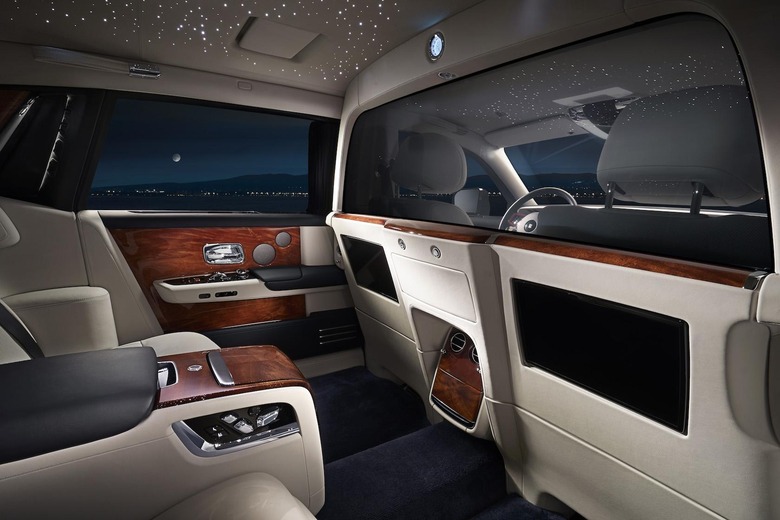 Overhead there's Rolls-Royce's charming Starlight Header, which turns the roof lining into a night sky complete with twinkling lights. A Bespoke Clock rounds out the details, and there are privacy curtains on the side windows and rear window, along with rear privacy glass.
The automaker isn't saying how much either the new Extended Wheelbase Phantom will cost you, nor how much the Privacy Suite might be as an option. Figure on a healthy premium atop the already-six-figure "regular" Phantom.