RollerCoaster Tycoon coming to iOS and Android in early 2013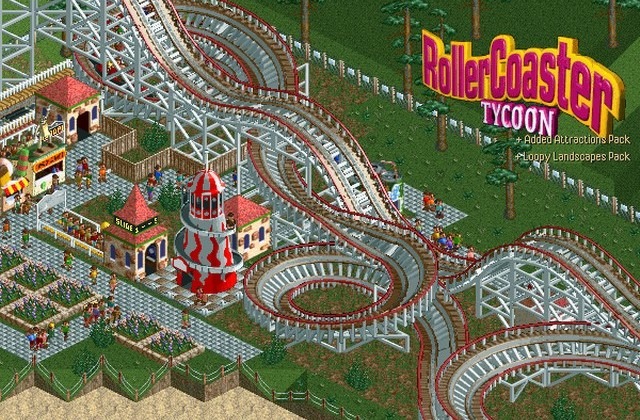 Atari has reportedly confirmed plans to release RollerCoaster Tycoon for iOS and Android, resurrecting the iconic title for a new generation of mobile gamers. The game is one of a number of classics Atari has decided to re-fettle for smartphones, Slide To Play reports, and will be joined by Atari Casino, Outlaw, and an update to Centipede: Origins.
"We've spent this year focused on developing mobile games based on some of Atari's most iconic and enduring franchises," CEO Jim Wilson said of the ported titles. "Our upcoming lineup should make clear Atari's strategy to work with the strengths of our key franchises and offer our expanding global audience of mobile gamers a collection of accessible and fun consumer experiences."
Exactly how RollerCoaster Tycoon will be modified for mobile play hasn't been revealed, though since it's not expected to arrive on Apple and Android devices until Q1 2013, Atari has plenty of time to decide. For those who managed to miss the game first time around, the 1999 classic puts the player in charge of a virtual theme park, giving them control over the rides as well as maintenance.
The original allowed for both pre-configured rides and user-created rides to be created and deployed, but it's unclear whether that will follow on in the new mobile versions. Meanwhile, Outlaw will feature hand-drawn graphics and Western-themed gameplay, and will be a free download in November.
Atari Casino will also be free, and available later in 2012, with slot machines, blackjack, and other games to play. Finally, Centipede: Origins will be updated with new maps, gadgets, items, and new challenges that can be played against friends. It will be released in November.