ROLI Songmaker Kit puts the pieces together in one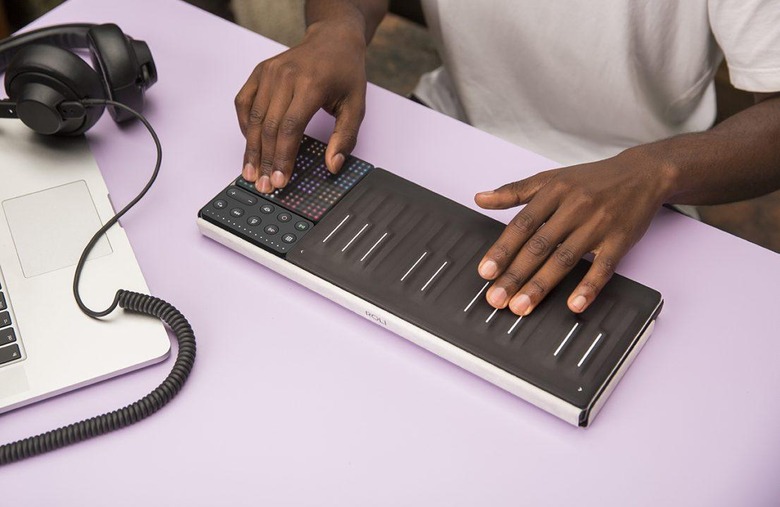 This week the folks at ROLI revealed their latest in next-gen music making, the ROLI Songmaker Kit. This kit contains the Seaboard Block with the Lightpad Block M with a board that keeps them both in one place. This kit also contains the Loop Block for lovely additional bits and pieces of sound control. Both of the Lightpad Block M and the Seaboard Block were released inside the last year.
The three music-making pieces of hardware connect – as they've always done – right out the box. These tactile pieces of audio-creation machine are magnetically attracted to one another and musically inclined. Seaboard Block and Lightpad Block M are both controllers, while the Loop Block records tracks and toggles between sounds.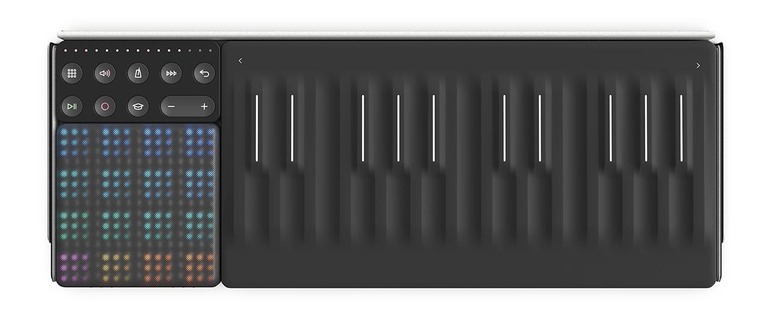 The Songmaker Kit will cost users a cool $649.95 (£549.95, €599.95). That includes a software bundle "worth more than $400." Software includes the NOISE app, BLOCKS Dashboard, Strobe2 Player, Tracktion Waveform, Ableton Live Lite, and Equator. This kit also includes the multiple music-making devices listed above: Seaboard Block, Lightpad Block M, and Loop Block, as well as a Snapcase to hold the lot.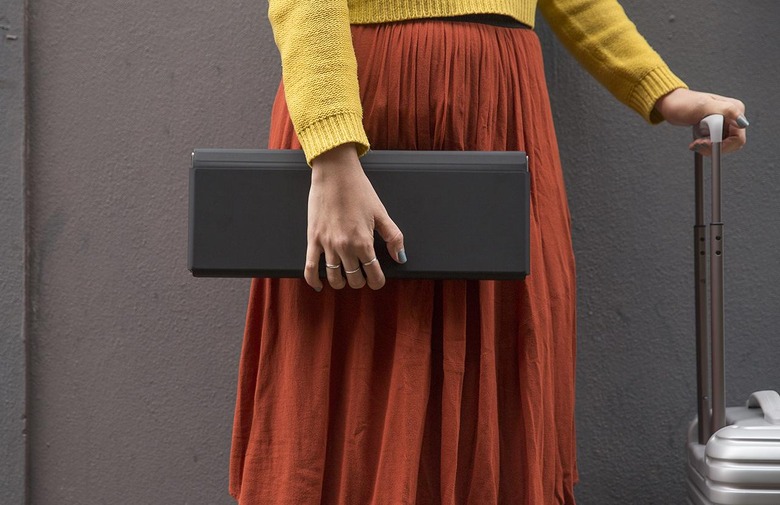 Users will be able to attain this kit from Guitar Center, B&H Photo, Amazon.com, Sweetwater, Musician's Friend, zZuonds, American Musical Supply, Alto Music, Hollywood DJ, Laservision World/AVL Gear, Pitbull Audio, K&M Camera, Guitars Etc, Kraft Music, Full Compass, and Anti-Foundation. All of these stores are currently taking orders for the Songmaker Kit – or if they're not, they will be imminently!
Above you'll see a tiny video about the kit. This video was made by the folks at ROLI to show what the kit is all about, via a music-making maestro.
OF NOTE is the fact that this kit has been available before in limited amounts. It seems to have sold out relatively quickly – but this time we're hoping for a more long-standing sort of availability from the makers at ROLI. The market wants it, and it it shall have.