ROLI BLOCKS get Android support as Noise app sneaks in at I/O 2017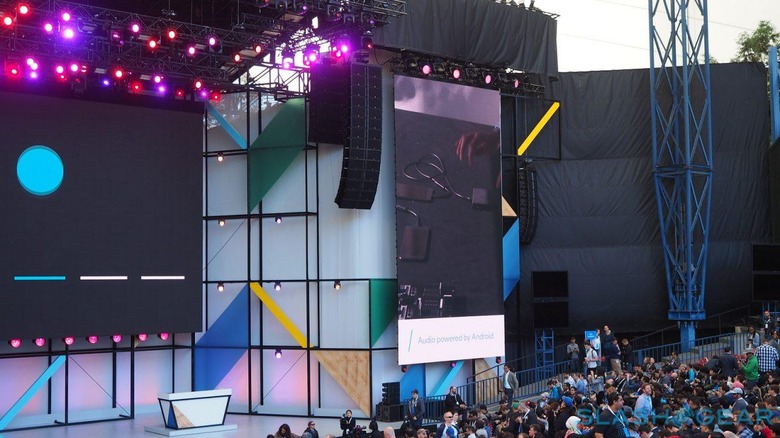 ROLI's touch-sensitive BLOCKS have quietly added Android support today, with the portable modular music-makers showing up at Google's I/O 2017 keynote. The BLOCKS were launched last year, though initially only as an iPhone accessory; indeed, Apple sold them through its own stores. The rubbery top on each block acts as a pressure- and gesture-sensitive controller.
By swiping and tapping, various different sounds and drum beats can be created. Two add-on BLOCKS add dedicated controls for loops and other live performance adjustments. However, since none of the units – which clip together magnetically, using pogo-pins along their edges to connect – have their own onboard synth engine, they rely on a connected device for the actual sounds.
That's meant, for mobile purposes at least, only iPhone and iPad users have been able to play. ROLI has said before that it's been looking at Android, but the variety in devices – and how they handle things like peripherals – has proved a limitation. Instead, BLOCKS have remained a gadget for iOS (and Windows/Mac) users.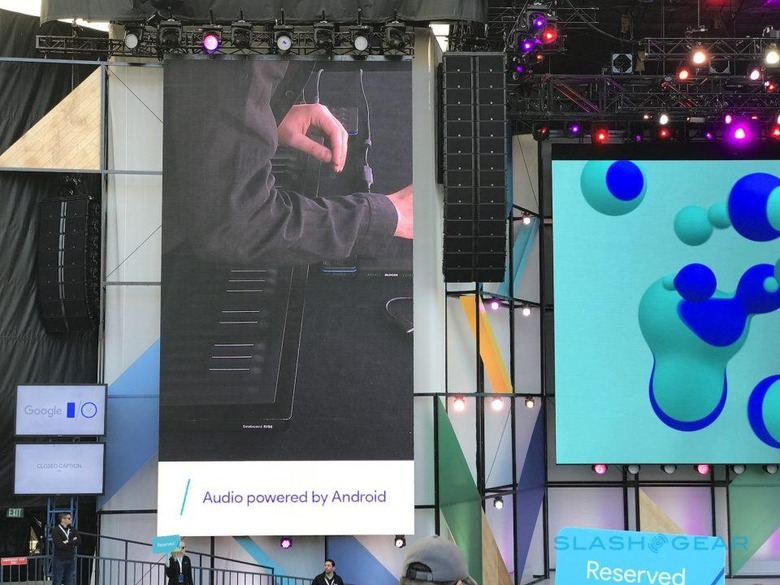 That all changes today, with the release of ROLI's synth app NOISE for Android. Quietly slipped into the Google Play store this morning, the "unreleased" app – which its creators warn may well have some issues still – lists the Samsung Galaxy S8 as the only Android smartphone it currently works with. It connects over Bluetooth with the handset, creating a MIDI link.
However Google's pre-I/O keynote DJs were using BLOCKS – along with Seaboard RISE 49, the company's pressure-sensitive, rubber-keyed keyboard – with what looked to be Pixel phones. They were hooked up with USB cables, in fact, suggesting the system may have been jury-rigged somewhat, though alternatively the DJs may have been relying on external power.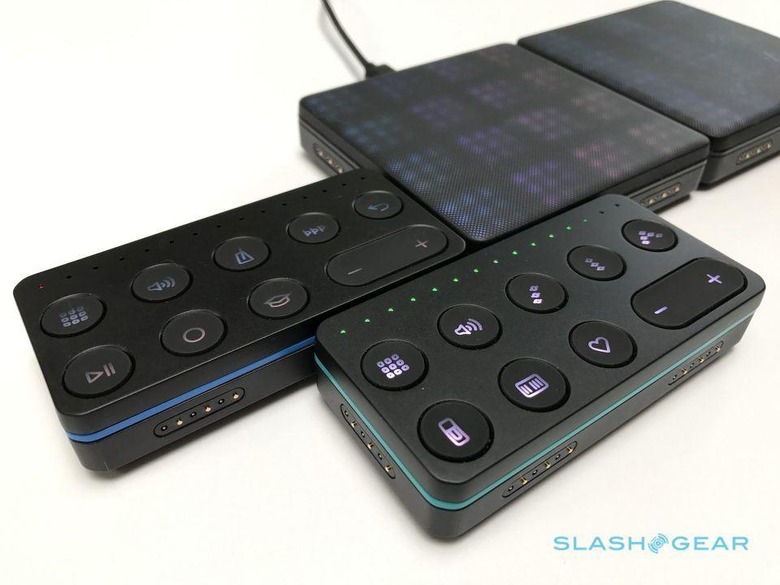 ROLI uses JUCE for its apps, the same engine that can be found powering Korg, Akai, and Max MSP software, That was recently updated to JUCE 5, adding Android app development support among other things, a change which could mean more synth and similar software for Android phones and tablets moving forward. Since ROLI hasn't been the only company to eschew the platform for the confusingly broad range of abilities of Android devices, it's a big step for filling in gaps in the app catalog.
For more on the ROLI BLOCKS, check out our original review testing them with the iOS NOISE app. Like that, the Android version is a free download and you don't need the BLOCKS hardware in order to test it out: you can just use your fingers on your phone's touchscreen to control the light-up pads.
MORE Google Play