Roland Targets TB-303 And Live Musicians With Gadget Gush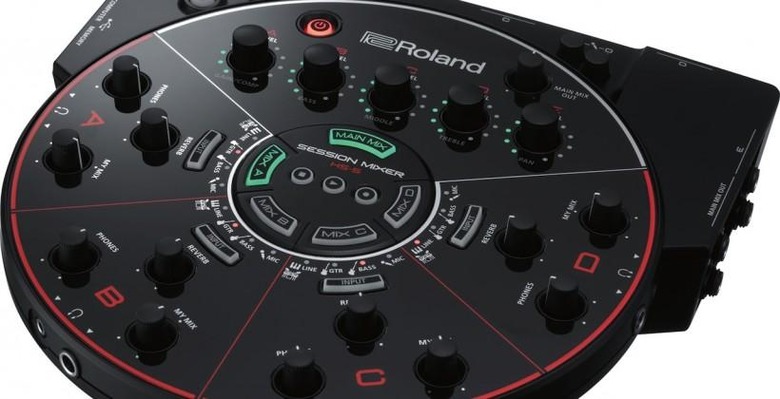 Roland has gushed a bevy of new audio products, including a sync box that helps laptop musicians play nicely with classic kit like the SH-101 and TB-303, a S1LKi-based mobile audio interface, and a UFO-styled session mixer. Meanwhile, Roland also targets the entry-level with a new V-Drum kit intended to fit more discretely into smaller spaces like bedrooms, and a Boss looping pedal that aims to take some of the complexity out of sampling.
The Mobile UA audio interface uses S1LKi technology for four channels of DSD and PCM audio playback along with a headphone amp (158 MW + 158 MW output at 40 ohms) despite being USB bus powered. TRS mini-jacks are on both sides, for hooking up headphones or speakers.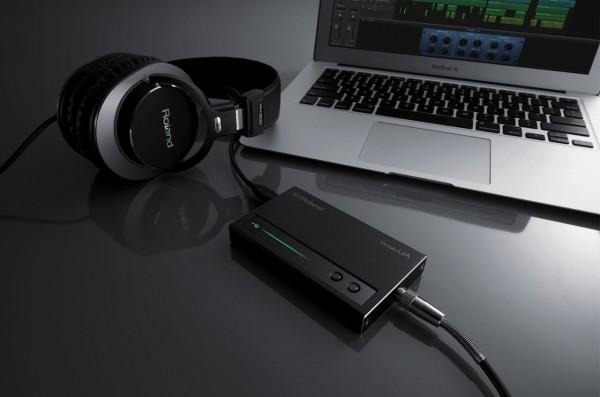 Meanwhile, the Roland SBS-1 Sync Box aims to bring together new and old tech, with USB, MINI, and DIN sync ports for connecting laptop studios with classic gear like analog and modular synthesizers. In addition to sync, timing, and groove features, there are four CV/Gate output jacks to control external devices, along with LFO signals (and up to five LFO settings outputted as CV signals, simultaneously from three channels) and a shuffle function for older kit which doesn't support that natively.
As for the Roland HS-5 Session Mixer, the distinctively-shaped mixer and recording interface supports up to five different musicians or singers, with individual audio controls on each "pizza slice". There's integrated amp modeling and effects, USB connectivity, and both 1/4-inch and 1/8-inch mini headphone jacks for each user.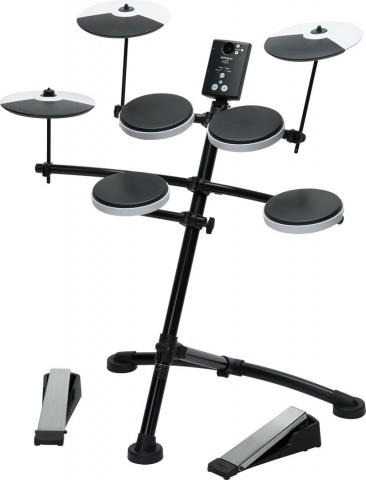 Other connectivity includes XLR mic, guitar, or line-level stereo for four of the channels, while the fifth has 1/4-inch and 1/8-inch TRS inputs. Two HS-5 units can be hooked up for eight simultaneous channels, and audio can be recorded directly to a USB drive, as well as a snapshot of all settings.
The TD-1K V-Drums hits the entry-level with a more compact setup, with fifteen preloaded kit settings an integrated coaching mode, and a new stand which trims things down to three knobs to control the various positions. Two pedals, four pads, and three cymbals are included as standard, though can be added to, and the USB-MIDI interface hooks the TD-1 sound module up to a computer. It'll go on sale in October at $499.
Finally, there's the Boss RC-1 Loop Station, an entry-level looping pedal for guitarists and bassists that builds every feature – record, overdub, play/stop, undo/redo, and clear – into the same control. Loop position indication is via a multicolor 24 LED array, and there's up to 12 minutes of stereo audio recording as well as last-loop save. It'll last for up to 4.5hrs on a 9v battery, or can be powered by an AC adapter.
MORE Roland