Roku Updates iOS And Android Apps With Voice Search And More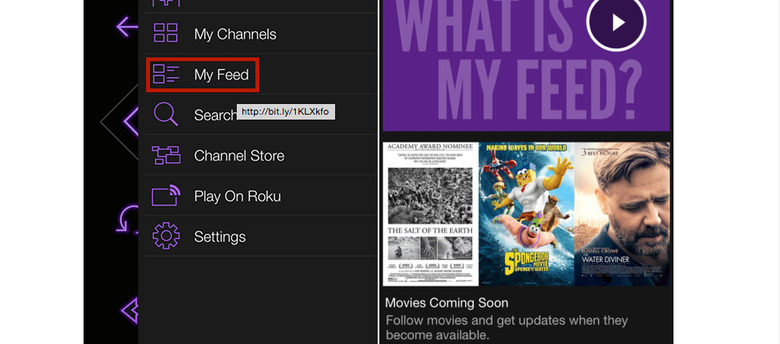 The Roku app can do more than just toggle to the next Netflix episode, and with its latest update (for both iOS and Android) it can do even more. With the update comes Roku Feed and voice search, both of which were previously announced last month and are also now available on the current generation Rokus, including Roku TVs. Those on Windows Phone, as I'm sure they expect, will have to continue waiting for these features, as they'll be coming on "a later date".
As far as the Roku Feed goes, users can use it to keep tabs on the content they want to watch, such as movies that are coming soon (that is, movies still in the theaters), as well as new content that wouldn't yet be showing up on Roku's top streaming channels. Likewise, users can follow a movie or show and get a notification when the price or availability changes.
The feature, obviously enough, can be found under "My Feed" in the side menu in the app. A Roku account will need to be tied to the app for it to work, however. Joining this is the convenience mobile users have come to know and love: voice search, which is exactly what it sounds like. The feature is located under "Search".
Tapping the "Voice" option pulls up the microphone and voice search feature, after which point the user merely needs to speak their search command for the app to do the rest. Check out the timeline below for more Roku news!
SOURCE: Roku