Roku TV Wireless Speakers release date confirmed: What you need to know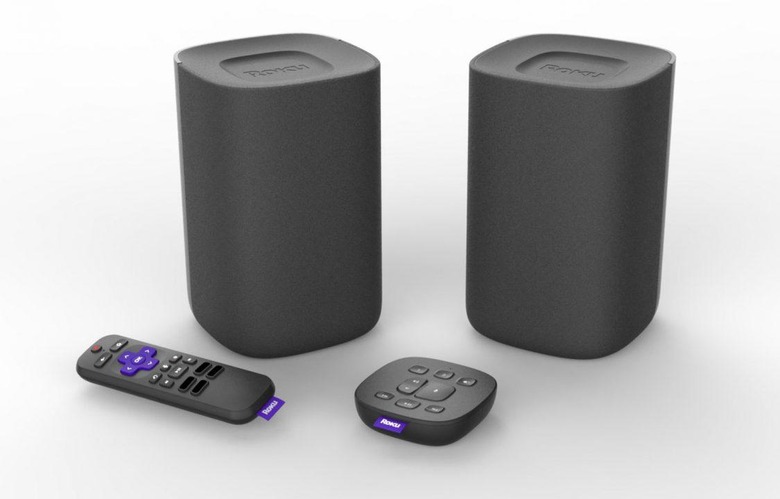 Home movie night is about to get louder, with Roku's TV Wireless Speakers set to begin shipping at the end of the week. The company announced its speaker bundle all the way back in July, promising not only better audio quality for your streaming media, but more convenience than rival speakers, too.
It does that by cutting the wires, not only between the two speakers but with them and your TV, too. The set comes with a pair of TV Wireless Speakers and a pair of remotes, too. However, you'll need to be a Roku TV user if you want to actually install them.
That's because the speaker system pairs directly to a Roku TV. It's worth noting that you can't use them with a Roku player, the company's various streaming players and set-top boxes. Only a TV with integrated Roku functionality will work.
Roku points out that such sets aren't exactly in short supply. At this point there are hundreds of Roku TVs, with Sharp, Insignia, Philips, and TCL all offering models that tie into the company's streaming ecosystem. All the same, it's going to limit the appeal for the TV Wireless Speakers somewhat.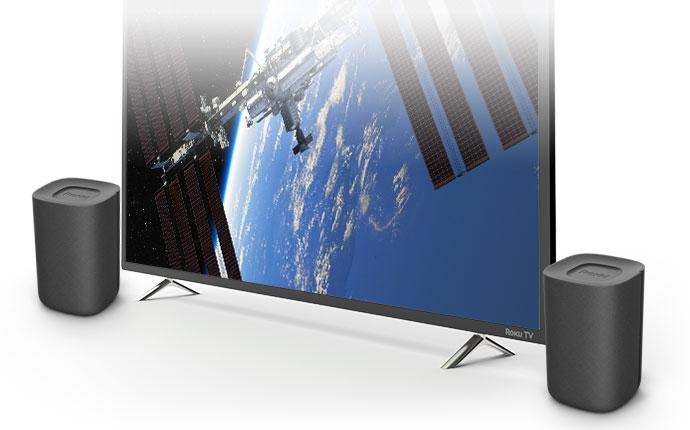 That's a shame, because aside from the ease of configuration there sounds like plenty to like about them. There's Automatic Volume Leveling, for instance, which promises to even out the sound across different content: no more sudden volume jumps when a commercial break hits, or if you switch between different streaming channels. Night Mode, meanwhile, reduces volume at louder points but boosts it for quiet scenes, allowing for an overall lower volume level when other people might be sleeping, but without a loss in clarity.
Finally, Speech Clarity mode focuses on the frequencies common to the human voice. They're then boosted specifically, so that it's easier to make out speech compared to music and other background sounds.
As for the two remotes, Roku is including not only its TV Voice Remote – which has a microphone for voice search, and is offered as an upgrade on many of the company's streaming sticks – but a new Roku Touch Tabletop remote as well. That's designed to be placed in another room, to control music streaming through the speakers remotely, and has programmable preset buttons too. The Roku TV Wireless Speakers will work with Bluetooth streaming from your phone, tablet, or laptop, as well.
Shipping begins Friday, November 16, and Roku is offering a limited-time promotion on them. Usually $199.99 for the pair, it's cutting that to $149.99 until November 26.