Roku premium subscriptions give cord-cutters another option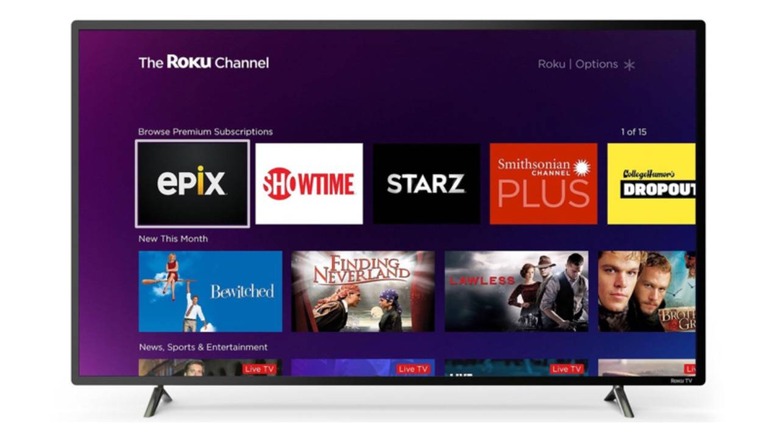 Roku has begun adding premium subscriptions to The Roku Channel, offering cord-cutting access to more than 25 partners, though with some big names conspicuously absent. The launch makes content from Start, Showtime, and others available through a Roku streaming device or a Roku TV.
In the process, it upgrades The Roku Channel from a place solely for free content to one where paid shows and movies intermingle. Premium Subscriptions join what Roku claims is more than 10,000 free – albeit ad-supported – TV shows and movies already available.
While there's no shortage of platforms looking to sell you a subscription to a particular provider, or indeed providers themselves offering subscriptions individually, Roku's argument is that its unified billing makes it a whole lot easier. Premium Subscription payments will be rolled into a single monthly bill. That should also make it easier to see – and cancel – subscriptions you're not making the most of, later down the line.
At launch, there are more than 25 partners in Roku's Premium Subscriptions catalog, though some names are better-known than others. STARZ, SHOWTIME, EPIX, Baeble Music, CollegeHumor's DROPOUT, CuriosityStream, Fandor Spotlight, FitFusion, The Great Courses Signature Collection, Grokker, Hi-YAH!, Hopster, Lifetime Movie Club, DOX, LOLFlicks, Monsters and Nightmares, Magnolia Selects, and Warriors & Gangsters presented by Magnolia Pictures are all included. There's also MHz Choice, NOGGIN, Shout! Factory TV, Smithsonian Channel Plus, Stingray Karaoke, Tastemade, Viewster Anime, and ZooMoo round out the launch day list.
Missing from the lineup, however, is one big name you might have expected to see there. HBO is conspicuous by its absence, something which could well see streaming TV viewers continuing to stick with their Amazon Fire TV or Apple TV rather than making the jump to Roku.
Not everybody will see Premium Subscriptions as an option in The Roku Channel quite yet, though. While the company says that it's beginning the roll-out from today, in the US at least, it could be several weeks before every compatible device is upgraded. Initially it'll be on Roku players, and then finally on Roku TVs.
As for web viewing, Premium Subscriptions will be rolled out in parity with availability on a Roku device using the same account. Unfortunately Samsung TV owners using Roku functionality won't be able to get the Premium Subscriptions, which is another thing to consider. The iOS app will get The Roku Channel update from today, while the Android app will get it in phases starting from mid-February.