Roku has added two new 4K streaming boxes, the Roku Premiere and Roku Premiere+, to its line-up, as well as updating its flagship Roku Ultra player. While rival set-top boxes may be looking to complex features and TV gaming, Roku's new models focus on price for those new to a 4K ecosystem.
So, the Roku Premiere is priced at $39.99, making it the company's cheapest 4K-capable streamer so far. It still gets Full HD, 4K, and 4K HDR support, however, and Roku even throws an HDMI cable in the box, which is more than most other streamers bother with.
Inside, there's an unspecified quad-core processor, along with WiFi 802.11b/g/n support. The Premiere supports Dolby and DTS Digital Surround pass-through over HDMI, too. You get Roku's straightforward remote control – complete with batteries – too, which has channel shortcut buttons.
The Roku Premiere+, meanwhile, takes the Premiere and builds on it with a new remote. A Walmart exclusive, it comes with a voice-remote that also includes power and volume buttons to control your TV. It'll be priced at $49.99.
As for the Roku Ultra, that already has 4K HDR support, the enhanced voice remote with TV control buttons for power and volume, and both Dolby and DTS Digital Surround pass-through over HDMI. It also steps up to 802.11ac MIMO dual-band WiFi, and has an ethernet 10/100 port too.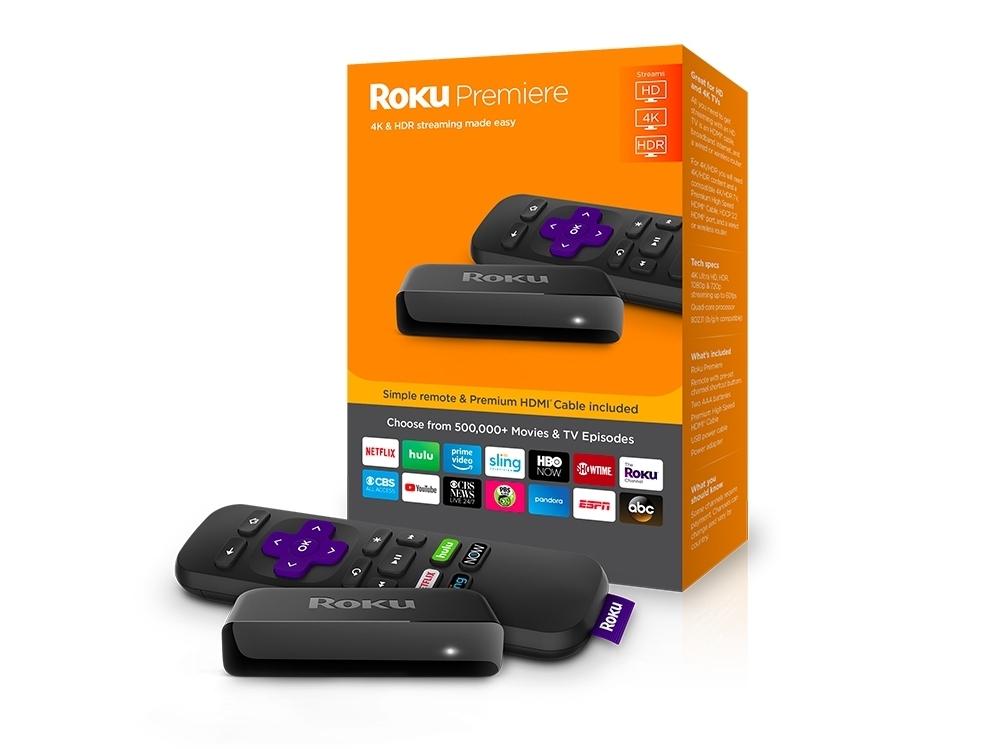 Now, Roku is bundling a set of JBL headphones in the box, which would normally cost you $39.95 extra. They can plug into the headphone jack on the Roku Ultra's voice remote, for private listening. As of November, an update will allow you to change the lost remote finder sound to a number of different tones, including SportsCenter's DaDaDa from ESPN, or the theme song from HBO's Game of Thrones.
The Roku Premiere is available for preorder from today, and will ship in early October. That's when the new Roku Ultra package will hit stores, too. As for the Roku Premiere+, that will arrive in Walmart stores and at Walmart online in early October.