Roku players and Streaming Stick gain Redbox Instant support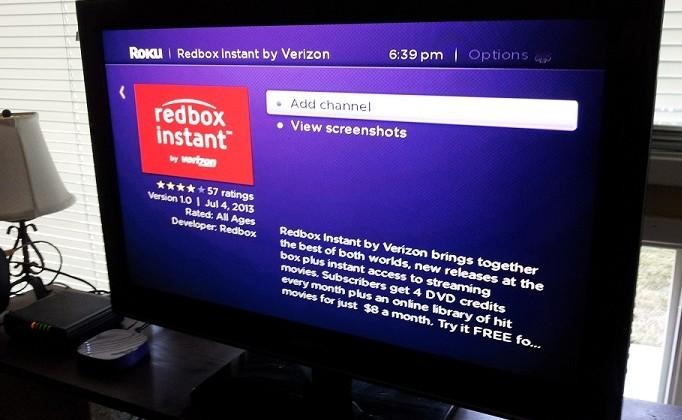 Shortly after it was revealed that Redbox Instant will be coming to Chromecast, Roku has announced that the service is now available on most of its devices including the Streaming Stick. For those unfamiliar, Redbox Instant is the Netflix-esque video streaming service that accompanies the red DVD-dispensing boxes found in many stores.
The service has been added for those with a Roku 2, Roku 3, Roku HD model 2500, and Roku LT 2400 and 2450 models, as well as the Streaming Stick as we mentioned. With the service comes access to everything Redbox Instant offers, which is presently a library of available-for-streaming movies that come in at pver 5,500.
The service also offers access to movie trailers and reviews by other Redbox Instant users, as well as a bookmarking feature for tagging movies. There's parental controls to keep kids from accessing unsavory content, and also the ability to reserve desired movies and games from any kiosk, a feature that isn't new but convenient nonetheless.
For those with one of the supported devices, the channel has already been added, and is displayed as "Redbox Instant by Verizon." You'll have to add it to your library of channels by heading into the Channel Store and searching for it, which will pull up a page like you see in the image above. From there, just select "Add Channel" and it will be pulled to your device.
Obviously, you'll need a Redbox Instant account in order to watch content on the channel, which is priced at $8 a month presently. Under this pricing, the users will have access to streaming content, and will also be able to nab four DVDs per month (offered via credits). For those who have never had an account, a promotional 1-month free trial is being offered as well.
SOURCE: Roku