Roku overhauls app interface with update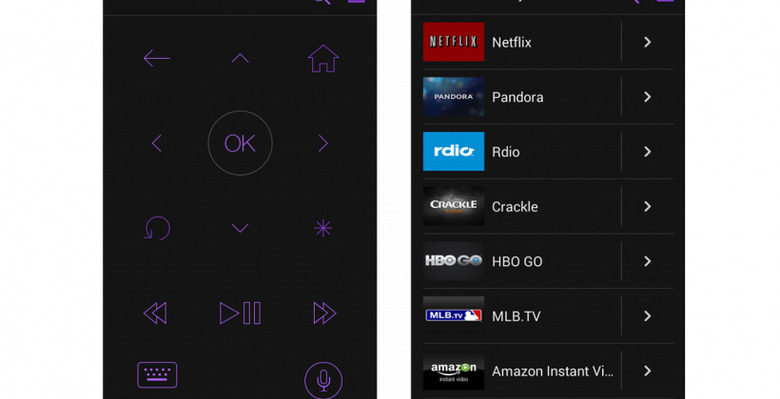 Roku has offered users the ability to control their device via a mobile app for a while now, and though it has received updates in the past, the look has largely remained the same. That changes with version 3.0, which was launched today for mobile users, bringing with it a completely overhauled interface.
The update is for both the iOS and Android versions of the Roku app, as well as the Amazon app for Kindle owners. The new interface is the most obvious change, eschewing the previous gray and purple look for a flat solid black with thin purple icons.
The update doesn't end with the interface overhaul, however, and includes the ability to access any network Roku player without logging in, with the exception of accessing the Channel Store, which will require credentials first.
Rounding it all out is Roku Search, which allows owners to search for movies and TV shows via the mobile app. Options are displayed, as well as show information and the ability to view other shows for actors. Selecting a result from the mobile app will bring it up on the applicable television.
SOURCE: Roku