Roku HD-XR and Roku SD join Netflix-streaming lineup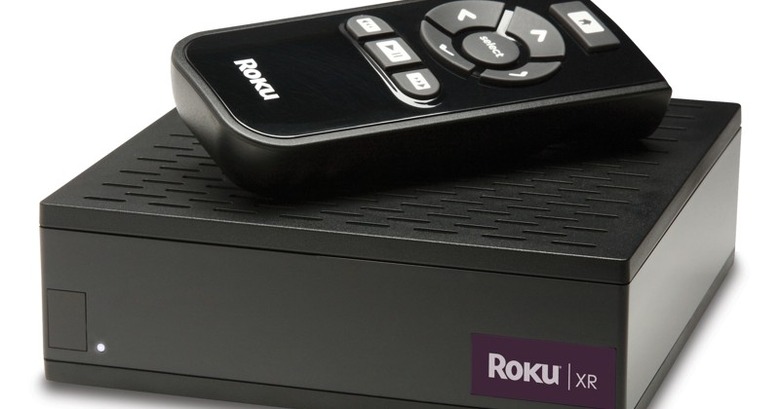 Roku have outed a pair of new Netflix media streamers that go on sale alongside their existing Roku HD.  The Roku HD-XR keeps the same 720p HD playback, optical audio output and HDMI connection as the original model, but upgrades the WiFi to b/g/n.  Meanwhile there's a new entry-level, standard definition model, the Roku SD, which offers basic WiFi and analog connectivity.
The Roku HD-XR does just the same as the original set-top box, but now offers faster WiFi (the HD only has WiFi b/g support).  The company have also added a USB 2.0 port to the back, but right now there's no use for it; Roku are saving it for some unknown future purpose.
Meanwhile the Roku SD promises only DVD quality video, with integrated WiFi b/g and composite audio/video connections (and wired ethernet) rather than HDMI and optical audio.  All three models are pretty much identical aside from the rear panels, and come with the same basic remote control; the Roku SD comes in at $79.99, the Roku HD remains at $99.99, and the Roku HD-XR is $129.99.  You'll obviously need a monthly Netflix subscription as well.