Roku announces Sharp as partner, Insignia TVs coming this month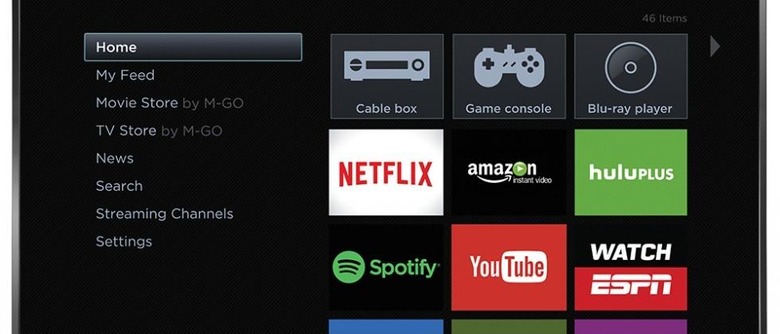 Roku may have unleashed two new streaming boxes for us, but that doesn't mean they're ditching integrated TV. Today, Sharp and Roku have announced a new lineup of Roku-ready TVs, which will hit Best Buy stores in the US and Canada exclusively. There will initially be two models — at 43 or 50 inches, both TVs will have a 1080p resolution and 60Hz refresh rate (native). Sharp's Roku TVs will also come with the Netflix Recommended branding, much like the Insignia Roku TVs the company says are also coming this month.
Those Insignia (Best Buy's house brand) Roku TVs will come in either 32 or 50 inch models, and offer the same 1080p resolution and 60Hz refresh rate and the Sharp TVs. Insignia models will cost $229.99 and $549.99, respectively.
The 43 inch Sharp TV will check in at $379.99, while the 50 inch model will run $499.99.
Insignia models are coming to Best Buy this month, though no specific date was offered. Sharp's Roku TVs are coming "soon". Roku didn't offer a timeframe beyond that.
The good news? Roku baked right into your TV set, leaving you without the need for a set-top box. The better news? Roku TVs have a standardized interface, so you own't have to re-learn a new system if you buy into Roku TVs long-term.
Source: Roku