Roku announces updated search and set top boxes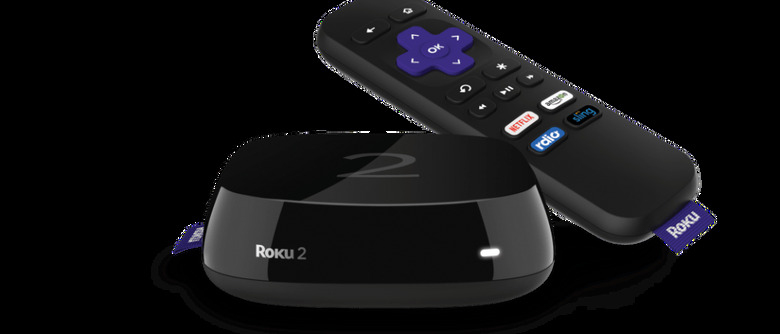 Roku has announced that some changes have been made to both its software and hardware. The updated software makes it easier for users of Roku set top boxes to find content that they want to watch. Roku has added the ability for consumers to view filmographies, availability, and pricing options they might not have known about before.
The Roku Channel Store can now be searched by streaming channel name so users can find favorites easier. Roku Feed has also been added to let people follow the content that they want to watch. A new Movies Coming Soon section of the feed makes it easier to find out when box office movies will be coming to streaming platforms for you to enjoy at home.
Users will also be able to find how much a movie costs to watch. My Feed can be found from the Roku home screen. The Roku 3 and Roku 2 set top boxes have been updated. Roku 3 has gained voice search. The enhanced remote also has a headphone jack and motion control for playing games. This new box is available today starting at $99.99.
Roku 2 is the same performance wise as the Roku 3 but doesn't get the fancy remote control hat the Roku 3 offers. Ditching the fancy remote control of the Roku 3 saves a lot of money for those on a budget making the Roku 2 $69.99 to purchase.