Roku announces 4K streaming for future TV models at CES 2015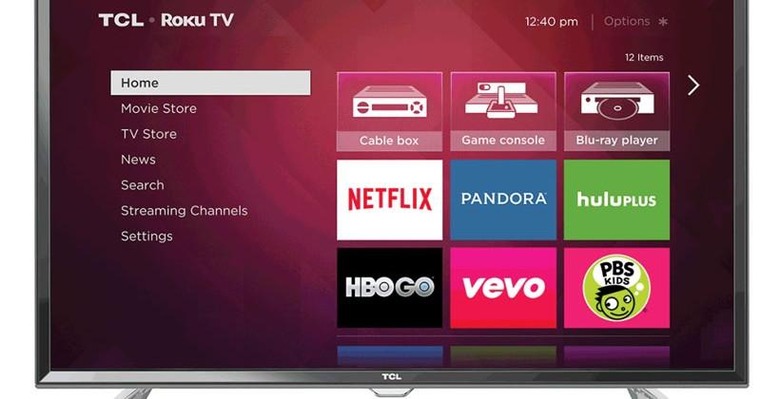 CES 2015 kicks off this week and ahead of the show some announcements of new products are already coming. One of the brands that has announced new plans already is Roku, the company behind all sorts of streaming set top boxes and TVs. Roku has announced that it plans to support 4K video streaming for future Roku TV models.
Roku also has a new Roku TV reference design for 4K smart TVs that it will license to TV OEM partners. The initial partner for the new 4K TVs is TCL, the company that already has a Roku TV model seen in the image here. Roku figures this is the time to get into the 4K TV market with prices continuing to decline rapidly for the technology.
According to Business Insider Intelligence the price for 4K TVs has declined by 90% between 2012 and 2014. Other than supporting 4K content, the new Roku TV will share features in common with the original Roku TV including a simple to use menu and a wealth of streaming choices.
Currently the Roku TV has 2000 streaming channels available without having to change inputs. One thing that Roku isn't clear on is when the new 4K TVs will hit the market. We also have no idea at this time how much the TVs will cost.