Roku adds Vevo and Spotify channels, still lacking YouTube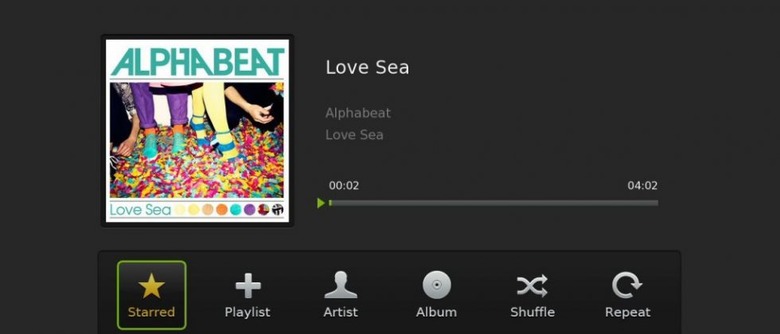 The Roku Box is a nifty $50 video streaming device that is scarcely larger than one's palm, bringing a variety of content to television sets in up to 1080p. Now users can add Spotify and Vevo channels to the list of music offerings provided by the video device. Certain Roku users will have to wait, however, and there's a catch for using the service that will no doubt disappoint more than a few Spotify fans.
The Spotify channel is available to users in the United States, United Kingdom, and Ireland. Music can be streamed in up to 320kbps, and includes many of the features users enjoy on the desktop and mobile applications. The Spotify channels allows music listeners to search by album, artist, and track, browse regional favorites, maintain and use playlists, access your Spotify inbox, and view information about songs when they are streaming.
In addition, Vevo announced earlier today that its own channel is now available on the Roku for users in the US, UK, Canada, and Ireland. Users have access to Vevo content, which includes music videos, original music, and artist-related content. Those who already have a Vevo account will be able to access their playlists from the Roku channel.
The Spotify channel is available now for all Roku 2 devices, as well as the Streaming Stick. Those of us with the Roku LT and the HD 2500X have to wait until "early 2013" to grab the channels, although a specific date isn't provided. The downside? Only those with a premium Spotify subscription will be able to use the app, presumably having something to do with an inability to generate advertisement revenue via users on Roku. This is the same reason YouTube is still not available on the device.
[via Roku]