Roku adds HBO subscriptions just in time for Game of Thrones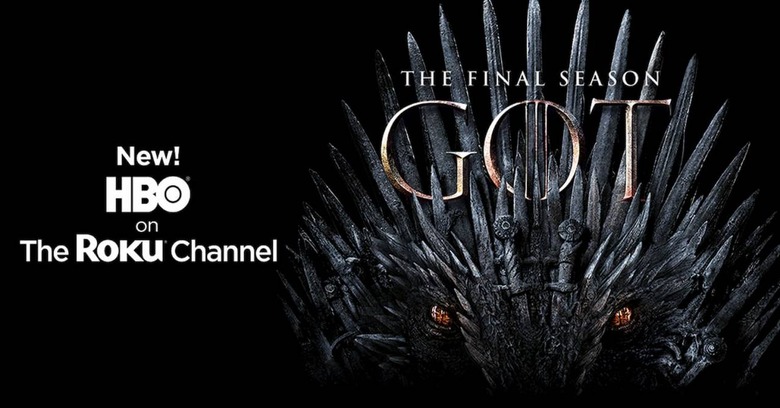 The premiere of Game of Thrones' eighth and final season is quickly approaching, and Roku subscribers who need a way to watch it were given some good news today. Roku has added HBO to its Premium Subscriptions lineup, which means that Roku users can now subscribe to the network and watch its content through The Roku Channel. What's more, Roku will soon flip the switch on Cinemax subscriptions as well, which isn't very surprising considering that Cinemax is a sister channel to HBO.
If you're not entirely sold on HBO, Roku will let you try it out in a seven day free trial. The hope, obviously, is that you get hooked on HBO's shows and pay to continue watching, and since most people would struggle to get through many of HBO's series in just a week, that's probably a safe assumption on the part of Roku.
Assuming you do subscribe, you'll be paying $14.99 per month. That's the same amount HBO charges for HBO Go, its monthly service for people without traditional cable. You can browse the content HBO has available through The Roku Channel without signing up for it first – though you'll be prompted to subscribe when you try to begin watching HBO's content, that might be a good way to see what's available before you take the plunge.
With HBO, Roku now offers more than 25 premium subscriptions. HBO will likely be more popular than all of them in the coming weeks, as that incoming Game of Thrones premiere is hotly anticipated by seemingly everyone. If you've never seen Game of Thrones before, this is a good way to binge the series without being left waiting for more content, since the series will end for good after its six-episode long eighth season.
HBO is available today on The Roku Channel, with the Game of Thrones season eight premiere currently slated for Sunday, April 14th.