Game of Thrones season 8 episode lengths are quite hefty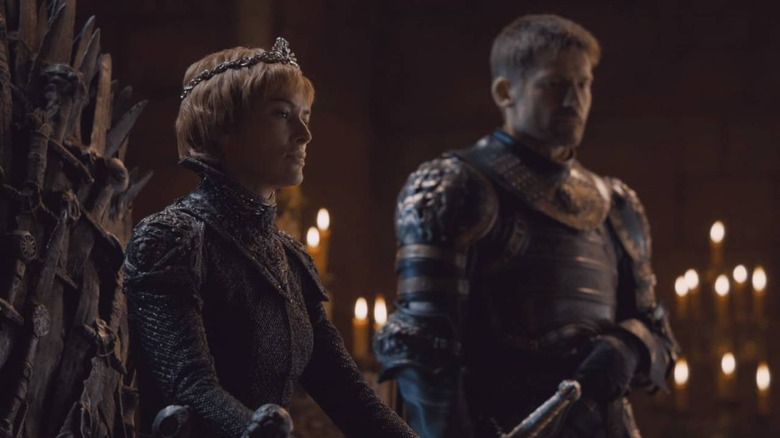 The final season of Game of Thrones might be the shortest one to date with only 6 episodes, but don't let that get you down. We're learning today that most of the episodes in season 8 will run longer than the typical hour we're used to setting aside, so even though this is the shortest season in terms of episode count, there's still going to be plenty of content to watch.
HBO revealed the length of all 6 episodes in the final season today. The first two clock in at lengths we more or less expect out of Game of Thrones at 54 minutes long and 58 minutes long, respectively. Once we hit episode 3, though, they start getting significantly longer. Have a look at the full list of episodes and their running times below:
• Episode 1 – April 14: 54 minutes
• Episode 2 – April 21: 58 minutes
• Episode 3 – April 28: 1 hour, 22 minutes
• Episode 4 – May 5: 1 hour, 18 minutes
• Episode 5 – May 12: 1 hour, 20 minutes
• Episode 6 – May 19: 1 hour, 20 minutes
So, for the last four episodes of the season, we're getting pretty close to movie-length. These presence of these hefty episodes won't be a surprise to people who are all caught up on the show thus far, as there are a ton of loose ends to tie up before the end of the series. Unfortunately, we can't really guess at the content of these episodes since their names haven't been revealed yet.
Though Game of Thrones will be all wrapped up in just a couple of months' time, HBO isn't done with the franchise just yet. HBO has been pretty upfront with its plans to create a Game of Thrones prequel series, which is set thousands of years before the events of the current show and stars Naomi Watts in the leading role. We'll look forward to more information on that in the future, but over the next couple of months, all eyes will be on Game of Thrones as it prepares to end its incredibly successful run.