Rogue One trailer: every frame from the Star Wars story (so far)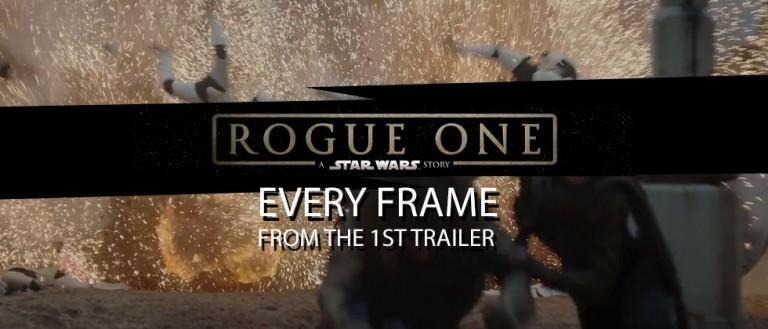 The first teaser trailer for Rogue One: A Star Wars Story is here, and we've gone ahead and begun the breakdown. This isn't like the analysis-filled thinkpieces you've seen 10 minutes ago. This is a data post. In this post, you'll get almost every single frame from the trailer. Every frame. Every frame that isn't deep within a fade in or out. Every single frame would be madness – though we've got the ability to go that mad, too. Here we have everything important – suitable for whatever you might want to do to satiate your need for more Star Wars, all the time.
To be fair, we ended up cutting out quite a few frames where necessary – these early teasers end up having a lot of dark fades in and out of picture. That makes it extremely difficult to get a grasp on what we'll actually be seeing in the film, and what will end up being a quick cut.
As such, we've got around 180 frames prepared for you here. To see the full collection, head to this ZIP file we've lovingly prepared for your perusal. In the gallery below, you'll find some of the key frames that you might want to turn into wallpapers or over-analyze to your heart's delight.
Want to use the frames for your own analysis? Go for it!
Want to turn the frames into gifs? Be our guest!
We don't ask that you give us any credit – as always, we're here as a courtesy to you, the reader, the publisher, the whatever-you-are. The fan.
See if you can spot the following actors:
• Felicity Jones
• Diego Luna
• Riz Ahmed
• Ben Mendelsohn
• Donnie Yen
• Jiang Wen
• Forest Whitaker
• Mads Mikkelsen
• Alan Tudyk
• Jonathan Aris
For your perusal we've also got the full first teaser trailer here below.
This teaser trailer, again, is for Rogue One: A Star Wars Story, a film that'll be released on December 16th, 2016 in the United States.