Rogue drones shut down UK's second largest airport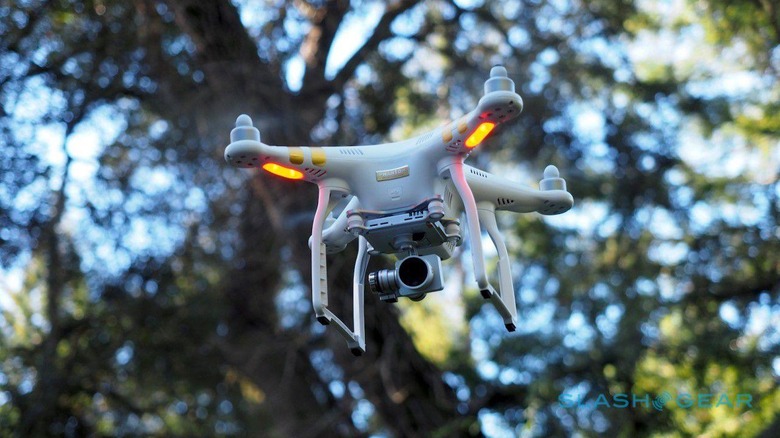 One of the UK's biggest airports has been shut down for more than 17 hours, after rogue drones were spotted over the runway. The sightings above Gatwick Airport, one of the airports serving London and the second largest in the UK, have forced air traffic controllers there to cancel all incoming and outgoing flights across all airlines.
"We anticipate disruption to continue throughout the day and into tomorrow," the airport said in a statement today. "Any passengers due to fly today or tomorrow should not set off for Gatwick without checking flight information with their airline."
Two drones were identified flying over the airfield at around 9pm local time on Wednesday, December 19. Multiple sightings followed, forcing the airport to suspend flights "while we investigate this alongside Sussex Police," the local police force, it said in a statement. According to the airport, this was no accidental incident, either.
"There is significant disruption at Gatwick today as a result of what appears to be a deliberate attempt to disrupt flights, and we anticipate disruption to continue throughout the day and into tomorrow," it said in a statement. "We are extremely disappointed that passengers are being affected by this especially at such an important time of year. We are prioritizing the welfare of those at the airport by deploying staff into our terminals to look after people as best we can."
Gatwick had reopened the runway for around 45 minutes in the early hours of Thursday morning, but a further sighting of a drone forced it to re-apply the shutdown. Flights that had been inbound to Gatwick have been redirected to other airports nearby. Passengers on the ground at the airport are either being rebooked via different airports, or provided with emergency accommodation.
Gatwick Airport is second only to Heathrow Airport in size, and claims to serve more than 46 million passengers per year. South of Central London, it is particularly popular for short-haul services on low-cost flights to Europe, though long-haul services do also operate. The airport is also looking to expand, a controversial project that has drawn criticism from some who believe it will negatively impact the surrounding area for numerous reasons.
The motivation behind this current drone incident are unclear at this stage. Flying within 1km – just over 0.6 miles – of an airport with a drone is illegal in the UK, according to the UK Air Navigation Order CAP393. Many consumer drones use digital geofencing, which effectively prevents them from being flown in areas prohibited by law, using GPS location.