Rockmelt for iPhone gets thumbsy hands-on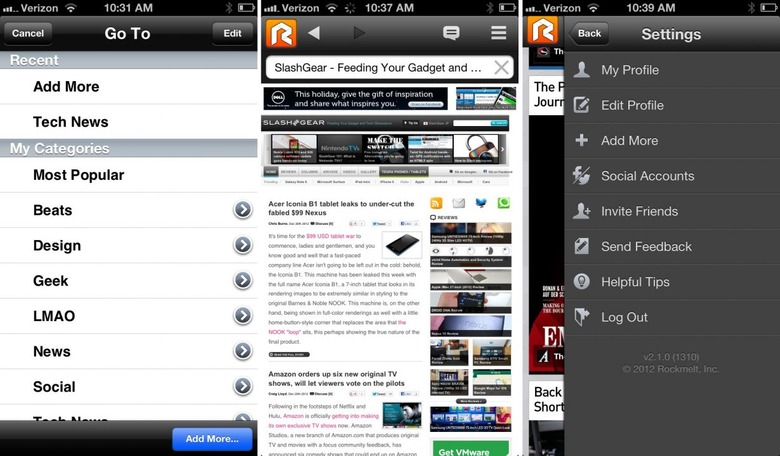 When you pick up an iPhone for the first time after having used an Android device for several years, it's difficult to get used to the one-handed intended nature of the device – RockMelt for iPhone (released today) embraces that culture. With this update we're seeing this social-based web browser come at last to the iPhone specifically, having been active on desktop computers and the iPad previously. This update brings a tiny version to the already forward-leaning web browser that you simply must have a peek at.
This browser is unique in its ability to work with nearly every one of your already-watched news sources with their own connected feed. You can use RockMelt as a standard web browser – and it does do quite nicely with mobile modes for webpages – but those of you looking for a desktop experience should stray – head to a webpage that prefers "desktop mode" and the app will suggest you check it out on your tablet. This app is made for thumb-tappers only.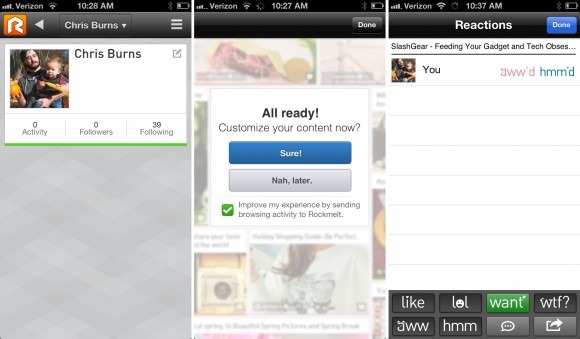 You've got the ability to follow a collection of your favorite news sources that have already connected with RockMelt and carry your profile around from device to device. When you first open RockMelt, you find a sign-in page that works with Facebook and/or Twitter – your choice! Once you're in, it's all about interacting with your chosen reading material.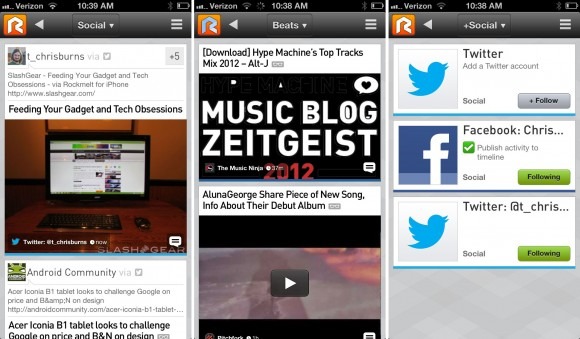 This version of RockMelt has an entirely different icon from the desktop version, and rightly so: it's much more about sharing here on the mobile version of the app while the desktop version ends up being more about having all of your chosen feeds racked up on a single planet – hence the fire-bubbling-beast you see in your dock. You can connect with fellow RockMelt users, inviting them through Facebook or Twitter, and share you likes with the world with ease.
You can download this app from the iTunes Appstore right this minute for free. It's entirely worth a glance at least, and should you find yourself engrossed after the first five minutes – all the better! Be sure to head to SlashGear in the standard browser bit and give us a few "WTF?" and "want" tags in a share!