Rocket League's long-awaited Friends Update is releasing next week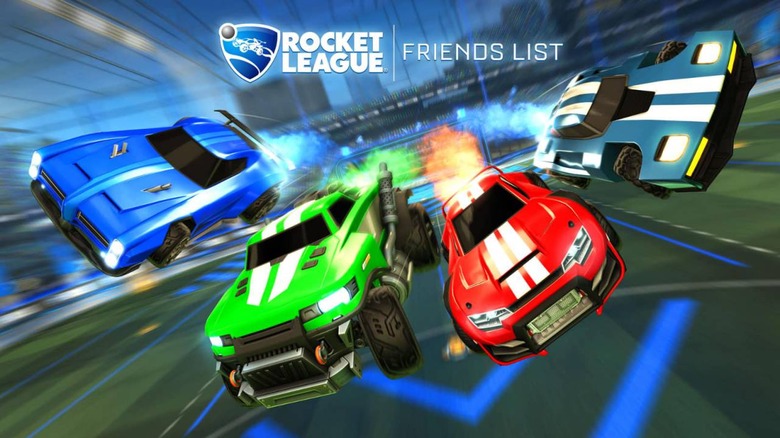 After months of talking about it, Rocket League's cross-platform account system is about to launch. Today, developer Psyonix announced that its Friends Update will launch next week across all platforms. When it does, you'll be able to group up with friends regardless of the platform they're playing on, bringing cross-platform parties to the game at long last.
It's been a long road getting here, with Psyonix originally attempting to get Microsoft and Sony to agree to cross-platform play years ago. Sony held out until it met the unstoppable force that is Fortnite and was forced to offer support for cross-platform play. At the time, Psyonix announced that it was delaying the Friends Update so that it could implement PlayStation 4 support as well.
With this update, Psyonix will launch a new account system called RocketID, which by default will be your regular user name followed by four numbers. A new RocketID tab will appear on a revamped friends list, and it's there that you'll have a platform-agnostic roster of friends. You'll be able to use the RocketID tab to group up with people playing on other platforms, while the existing friends list will be there too to show you friends playing on the same platform as you.
The new friends list will also feature a recent players tab, which is where you can see a list of 25 most recent people you've played with or against, and an alerts tab, which is friend requests and other notifications go. You can see a full breakdown of the new friends list in the video embedded above.
Finally, the Friends Update will be bringing some other changes along with it, adding modes like Dropshot, Hoops, Snow Day, and Rumble to Free Play. We'll have more details on the update once the patch arrives on February 19, so we'll be keeping an eye out for those.