Rocket League Game of the Year Edition drives onto PS4 and PC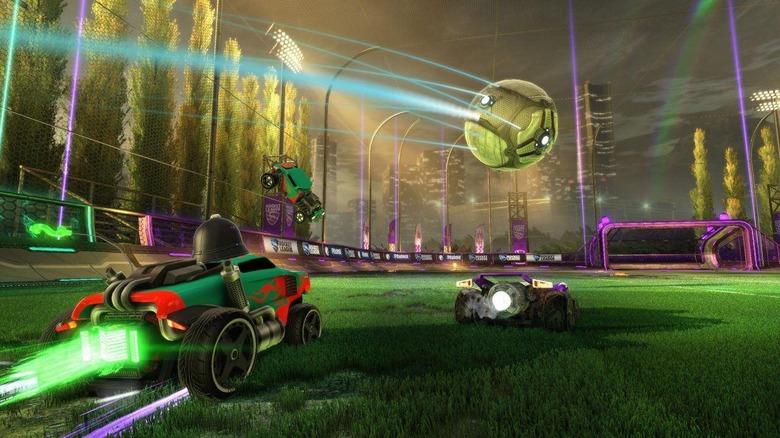 If you've yet to play Rocket League, you may want to have a look at the Game of the Year Edition, which has arrived on PC and PlayStation 4. Interestingly enough, Xbox One isn't included in this launch, despite the fact that there's an Xbox version of Rocket League. Perhaps such a release is coming at some point in the future, but for now, Xbox One owners are being left out in the cold.Rocket League Game of the Year Edition packages the base game and three DLC expansions together on PC. Those three DLC packs are Supersonic Fury, Revenge of the Battle-Cars, and Chaos Run. Each pack features two new cars and a number of new cosmetic items.
On PS4, the Game of the Year Edition is largely the same, though it comes with two new themes and four new avatars. Rocket League Game of the Year Edition is $24.99 on both PC and PS4, and it's worth noting that each DLC costs $3.99 on their own. That equates to a savings of $7 if you go for the Game of the Year Edition over buying everything separately.
Rocket League has proven to be quite the fan favorite ever since it was released last year. In its announcement, Psyonix says that the game currently has a community of 22 million players across all platforms. Players on PC have access to that entire community, as the PC version features cross-play multiplayer with the Xbox and PS4 versions.
Psyonix has said that it's ready to enable cross-platform multiplayer between Xbox One and PS4, but one final roadblock to that plan seems to be Sony. Even though Microsoft has said that it's interested in allowing multiplayer between both platforms, Sony has been silent on the issue. That doesn't seem likely to change, but then again, Sony may surprise all of us by giving the go-ahead. Stay tuned.