Rock Band VR arrives on Oculus Rift today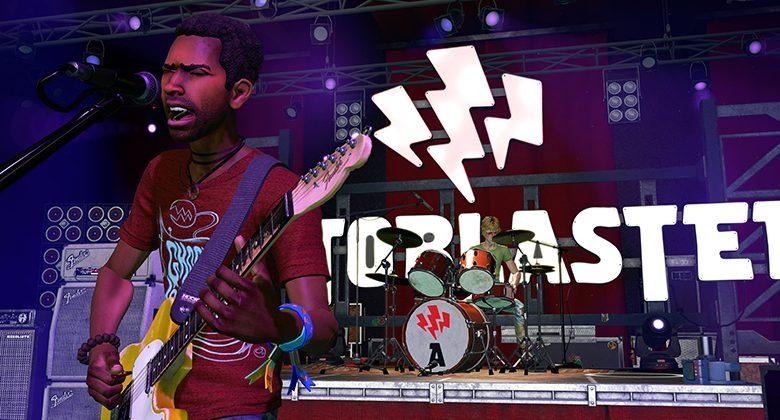 We may receive a commission on purchases made from links.
It used to be that if you wanted to pretend to be a rock star, you'd have to plop down in front of your TV with a copy of Rock Band or Guitar Hero and your plastic guitar. Today, that process is becoming a little more involved. You still need the plastic guitar, but your time as a rock star can be a little more realistic with the arrival of Rock Band VR on Oculus Rift.
If you're something of a Rock Band veteran and you think you're ready to hop into Rock Band VR, though, you might want to reconsider just how prepared you actually are. While the original Rock Band games were all about dexterity and hitting the right notes at the perfect time, Rock Band VR shakes things up a bit.
Read More: Rock Band VR hands-onInstead of hitting notes as they fly down a track, Rock Band VR is fine letting you get a little creative with things. Gameplay is centered around six different note and chord combinations. The song you're playing is split into sections, and during each section you'll need to play combinations of chords to earn points.
While the game suggests certain chord combos for you to perform, you don't have to follow them – you'll get bonus points if you do, but if you don't care about those, you can make it up as you go along. While hitting the right notes perfectly was the main focus of the original Rock Band games, Rock Band VR certainly seems to prioritize timing over most else. The finer points of the game are described rather nicely in the video you see below.
Rock Band VR is available on the Oculus Store for $49.99, but it requires that you have an Oculus Rift, Touch, and one of the guitar controllers from this list:
PlayStation 3 Fender Stratocaster

PlayStation 4 Fender Stratocaster

PlayStation 4 Fender Jaguar

Xbox One Fender Stratocaster

Xbox One Fender Jaguar
If you don't already have one of those controllers, you can pick up the game and a guitar in a bundle pack on Amazon that costs $69.99. The game ships with 60 songs, so while it may not have quite the library of Rock Band's console installments, it should definitely have enough content to keep you going for a while.
SOURCE: Oculus