Roborock S6 Review: One-button simplicity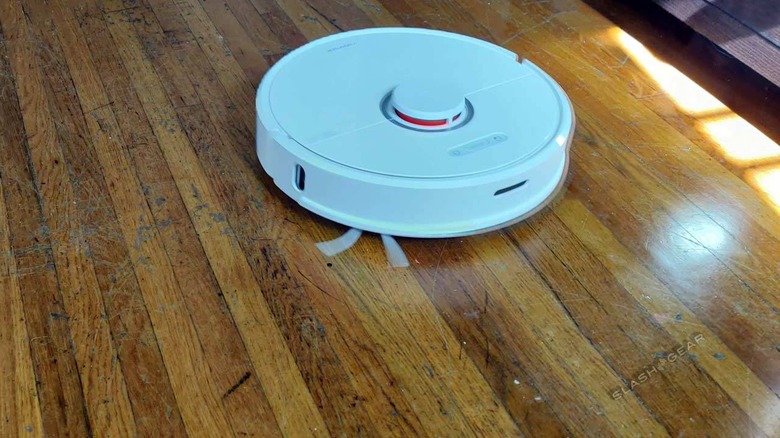 Over the past several weeks we've been using the Roborock S6, a robot vacuum made to take on the biggest names in the industry. Roborock does not have the name recognition of the Ecovacs, the Neato, or iRobot's Roomba, but it's a robot. It doesn't know how popular it is – all it need to know is where to go to clean. With LDS Navigation and suction power equal to that of a Neato Botvac D7 Connected, this machine is ready to pick up all your dust immediately.
Power and Basic Functions
The Roborock S6 has the same suction power as its immediate predecessor and only two robot vacuums in the world currently beat it. Those are the Viomi V2 with 2150 Pa suction power, and the Lambot A1 with 2200 suction power. But we're not here for power alone – we need this machine to clean over wide areas of space.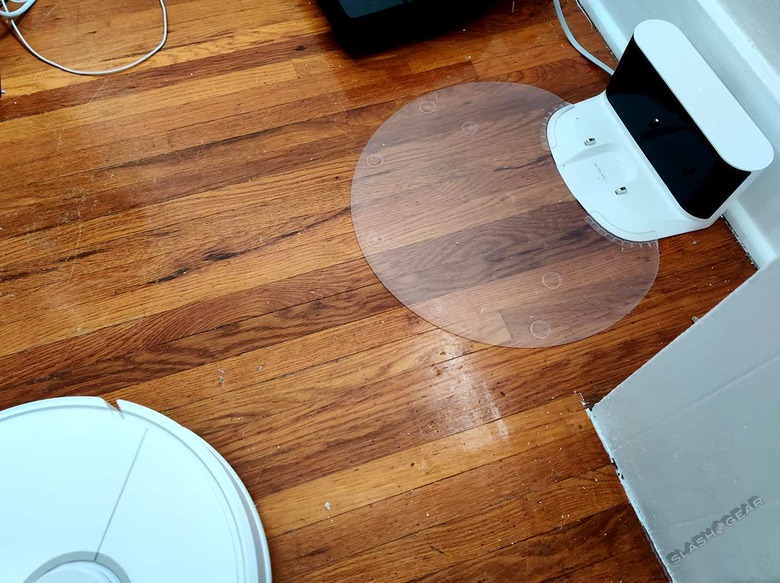 The Roborock S6 has a recommended suitable cleaning area of 250 square meters (in a single trip, before needing to re-up on battery). This robot vacuum has a 5200mAh battery inside – very similar to many similarly-priced robot vacuums on the market today. Many similarly-priced robot vacuums also share the same "suitable cleaning area".
The dust bin inside seems relatively small, if you've never used a robot vacuum before. If you have used a robot vacuum before, you'll recognize that this is a relatively standard-sized receptacle, and the same size as this machine's immediate predecessor.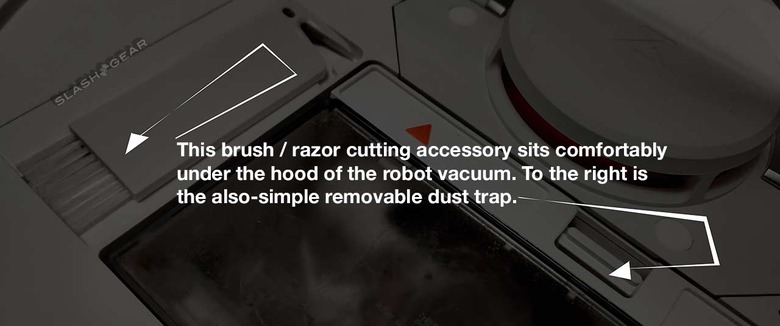 The most recent robot vacuum we reviewed here on SlashGear, the Neato Botvac D7 Connected, had a 700ml dustbin capacity. The D7 is also priced approximately $190 higher than the Roborock S6, and has a significantly smaller recommended suitable cleaning area at 120 square meters.
The barrier cross height on this robot vacuum isn't much different from most machines – it comes in at 9.6 cm where most machines are between 9.5 and 10cm. The width of this robot is 35cm, and it has a barrier-cross height of 20mm, like almost every other robot vacuum in the latest round of reboots.
It picks up dust and it picks up tiny bits of garbage and does a pretty decent job of it on a regular basis. Like most robot vacuums, standard everyday tiny messes are easy to pick up, but this machine isn't made for heavy business. If you spill a whole box of tacks or nails, you'll still want to go ahead and either sweep those up or get your shop vac out for a session.
For those of you out there that want a robot vacuum but do not like the necessity of app use – you don't need to use the app at all, whatsoever. You can also choose to use the three buttons at the top of the robot to start automatic navigation and cleaning whenever you like – easy as can be.
Noise Level / Smart Functions
The noise level on this robot vacuum is supposed to be significantly lower than its competition, and it is, to a degree. It's quieter than most robot vacuums to a degree that I notice, but still so loud that I cannot possibly watch a television show in the same room while its in operation.
This device has both Google Home and Alexa support – assuming you want to connect the lot and not just allow the vacuum's own app do all the work. Much like most robot vacuums, this machine returns to its dock to recharge when it is low on battery. It also has "recharge and resume" functionality, and scheduling via its connected app.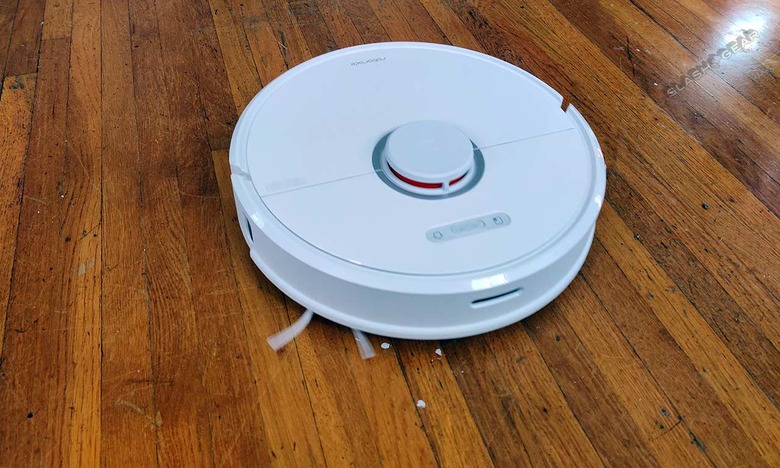 Gravity-fed mopping
Unlike most robot vacuums, the Roborock S6 has a water tank. The tank holds approximately 160ml of water. In the box you'll find two microfiber cloths and 10 disposable cloths with which the Roborock S6 will mop your floor.
The mop is primarily good for picking up extremely fine dust that'd normally float away from a vacuum. This mop isn't the sort that'll pick up hardened chocolate syrup. This mop is made more for making your wood floor appear shiny.
Just make sure you're using your virtual barrier tape to mark off any carpeting or rugs while you're mopping. This machine won't stop itself from mopping up a lovely new rug, if you let it.
Wrap-up
At the crossroads between cost and quality, this machine hits the ideal spot right on the nose. You can attain a Roborock S6 right now for right around $599 USD. It's not particularly inexpensive, but it's not the most expensive robot vacuum in the world. This robot vacuum rolls and functions just as well as the machines its up against – and with a sleek , and it looks good while it does it's job.
If you have a hankering for a robot vacuum and you're living in an apartment that's not in need of constant cleaning, you might want to consider some of the Roborock's less expensive brethren. Take the Roborock E2, for example – a slightly more basic robot vacuum for approximately half the price. Whatever suits you!