RoboCop 2013 OmniCorp teaser trailer released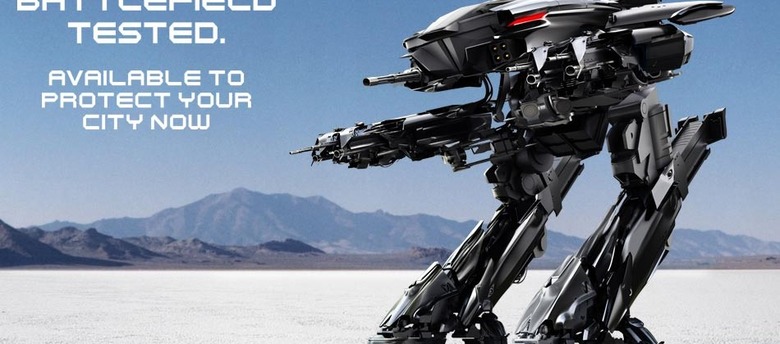 The RoboCop 2013 reboot is gaining momentum, and the hype machine is getting into gear with the first of several teasers themed around arms manufacturer OmniCorp. The video – which you can see after the cut – introduces some of OmniCorp's product line, including the ED-209 battlefield robot and the RC-2000, the man-machine cyborg that will eventually be known as RoboCop.
"Imagine your city with no crime, where a policeman's life is never in risk" the trailer opens, building to a few brief glimpses of RoboCop himself. "In the coming months we will unveil our newest and most exciting innovation yet, where human resources meets robotic engineering. The RC-2000, the next-generation of defensive products."
Sony Pictures is taking no chances with the RoboCop reboot, and so has lined up some high-profile names to feature. Hugh Laurie, better known for most as the grumpy eponymous doctor in TV show House, will play OmniCorp's CEO, while Samuel L. Jackson and Gary Oldman are also apparently onboard, playing a media mogul and RoboCop's creator respectively.
The film isn't expected to open until early August 2013, so there's still more than a year to go before we can see if one of the most loved 80s features has been butchered or not.
[vms eb6786e9bb6fc4e2dee0]