Roblox hits 100m monthly active users as the go-to kids & teens game platform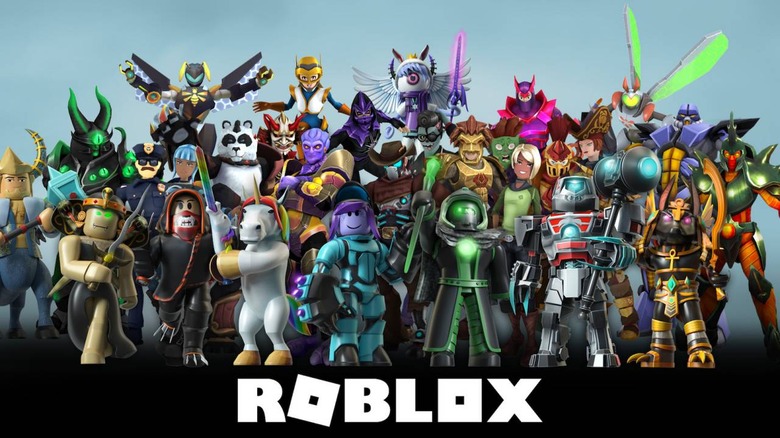 You may not have heard of game platform Roblox, but if you have kids or even just know some, you've probably met some players on the hugely popular portal. That's because – with more than 50 million user-created games and experiences now available – the company has just passed 100 million monthly active users, it announced today.
You can think of Roblox as being a combination of a social community, a game development platform, and a hub for games. Over the 10+ years it has been running, it's proven to be a great hit with the 9-12 demographic. It's also acted as a funnel, bringing new developers into the company who once were among the ranks of its players.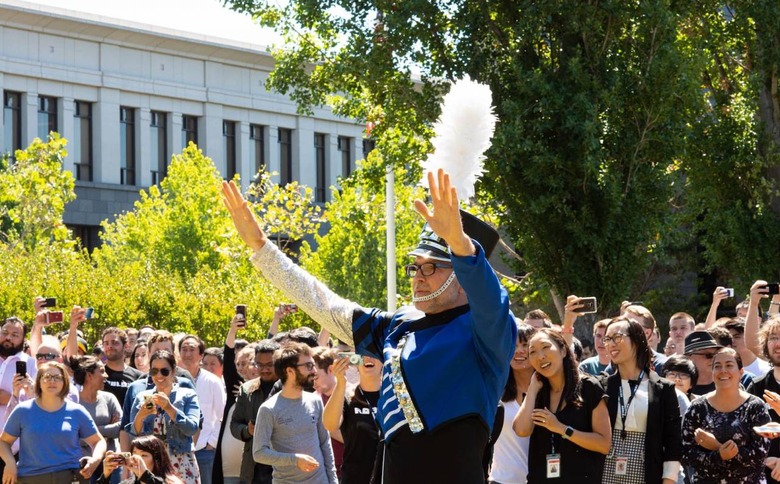 Many of those developers were on-site at Roblox HQ in San Mateo, California, today, where the company opted to celebrate in a singularly unique way. Citing a 30+ year dream to lead a marching band, founder and CEO David Baszucki rounded up staff across the various buildings at the head of the BD Entertainment musicians – complete with drums, trumpets, and more – and the San Francisco 49ers Gold Rush cheerleaders.
For players, meanwhile, there's a new virtual item – an exclusive gold bar shoulder accessory – which Roblox has added to its Catalog. It'll be available for a limited time to download.

There's a big audience for it, too. Half of all the 9-12 year olds in the US are Roblox gamers, though 40-percent of all players are 13+. Notable, in a segment traditionally thought of as dominated by men, 40-percent of Roblox's players are female. Altogether, players around the world spend over a billion hours on Roblox games each month, with on average 2 million concurrent players at peak times.
They've proved an imaginative cohort of potential candidates for the company itself, too. Roblox counts among its staff several developers who were once players, then creators of games themselves. The Roblox community is based around creators from over 200 countries, some individuals building titles in their spare time, others with dedicated teams making millions of dollars from in-game purchases as players customize their unique avatars.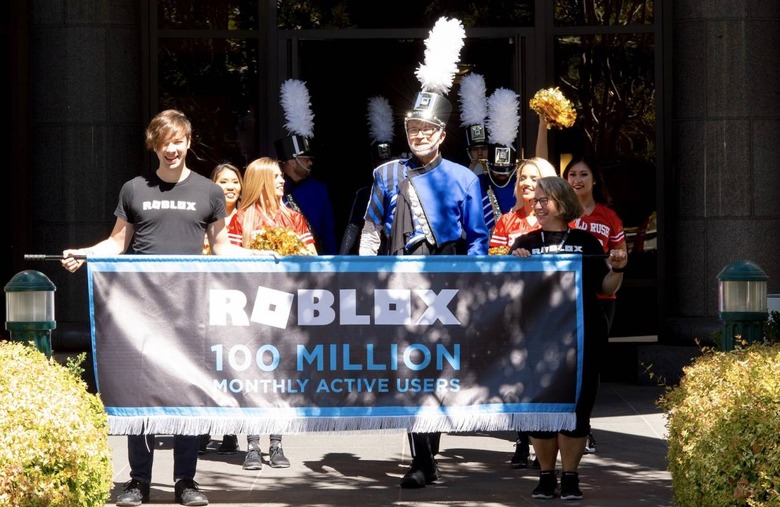 Taking that marketplace to the next level, while maintaining the "safe, civil, and diverse community" that Roblox holds itself and its members to, is the company's next big goal. The details there will be a hot topic at the fifth annual Roblox Developers Conference in Burlingame, CA, which takes place next week. There'll probably be fewer cheerleaders there, but the game platform you may never have heard of is well worth taking seriously.