Rivian rally-car planned to show EVs needn't be dull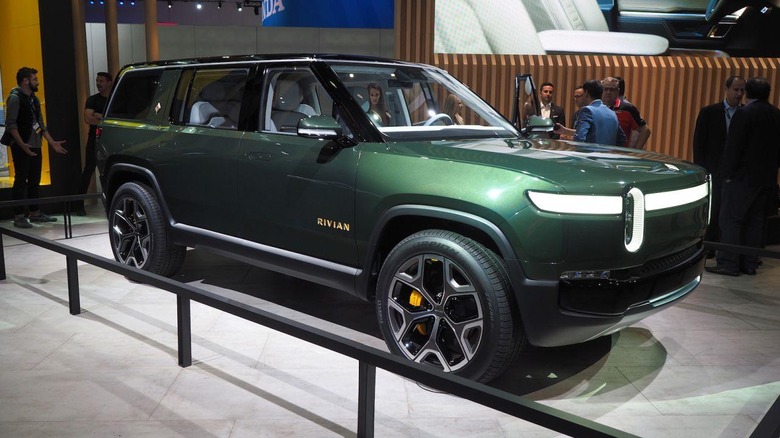 Rivian may have aimed for the mainstream with its electric R1T pickup and R1S SUV, but the automaker startup plans something a lot more entertaining for its third model. Focusing on electric vehicles built atop a modular "skateboard" platform, Rivian brought not one but two examples of that flexibility to the LA Auto Show 2018 last week.
The R1T will arrive on the market first, with a launch expected in 2020. It'll be an electric pickup truck, offering five seats and plenty of cargo versatility. Because the drivetrain and batteries are sandwiched into a flat slice on top of which the body is fitted, along with the pickup bed there's also cargo space under the hood and running across the truck where the fuel tank would traditionally be found in a gasoline model.
As for the R1S, that uses the same skateboard architecture but mounts a 7-seater SUV on top of it. Again, flexibility is the key to Rivian's pitch, along with impressive range. Different models will be offered, some with more than 400 miles of driving from a full charge.
In LA, Rivan was already talking about the potential of its platform for future cars. Although the R1T and R1S are roughly the same size, and both all-wheel drive, the company told us that there was no reason it couldn't change the dimensions – reducing wheelbase and track, for instance – or make a 2-wheel-drive car instead. In fact, it turns out Rivian already has some plans there.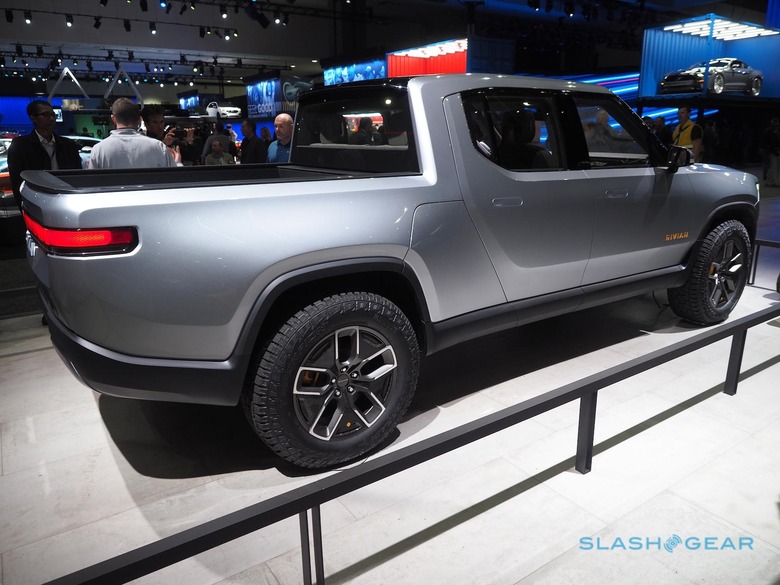 The third model in the automaker's range will be a rally-raid style performance car, according to company founder and CEO RJ Scaringe. Speaking to Autocar UK, he confirmed that it would "be the Rivian interpretation of a rally car with a lot of ground clearance." Performance would be "bananas" he promised.
That's certainly believable. Rivian's most powerful R1S, for example, has 754 horsepower and 826 lb-ft of torque. This "rally car" would have a shorter wheelbase, Scaringe suggested, and a combination of on- and off-road performance.
Although the market for performance vehicles is undoubtedly smaller than that of pickups and three-row family SUVs, it's not a bad idea for Rivian to make a high-power model. After all, Tesla carved a niche for itself in part by demonstrating that its "Ludicrous Mode" electric cars could out-run gas-powered supercars. It has already secured numerous reservations for the upcoming Tesla Roadster, even though that's still unlikely to arrive in dealerships for a couple of years at least.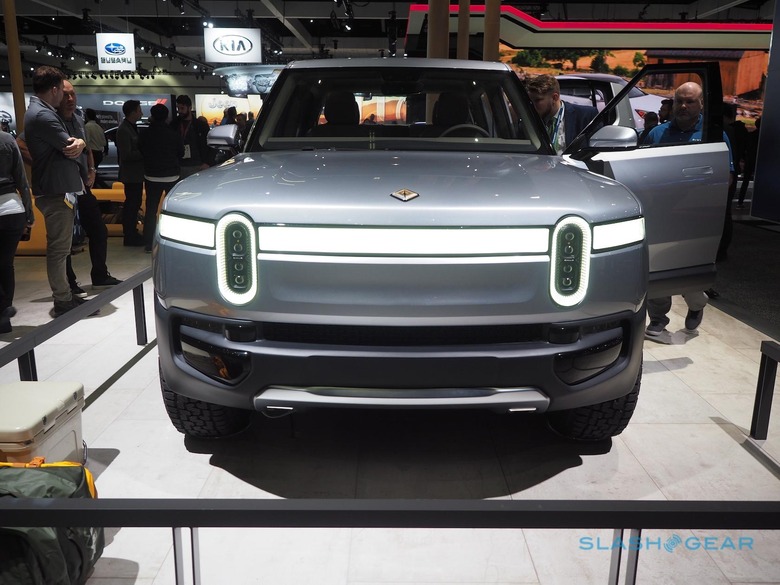 Rivian's plans extend further than its own vehicles, however. The company has already been approached by other automakers – and by companies outside of the auto industry looking to get into it – about providing its skateboard architecture, something Scaringe says Rivian is open to. That would be on the assumption that there was no direct competition between third-party vehicles and the automaker's own, of course.
It's unclear when the Rivian rally car might arrive on the market. The automaker has said the R1T pickup will go on sale first, closely followed by the R1S SUV. Pricing will begin at around $70,000, though federal tax credits and subsidies will impact that.