Rivian R1S 7-seat electric SUV pairs self-driving and 410 mile range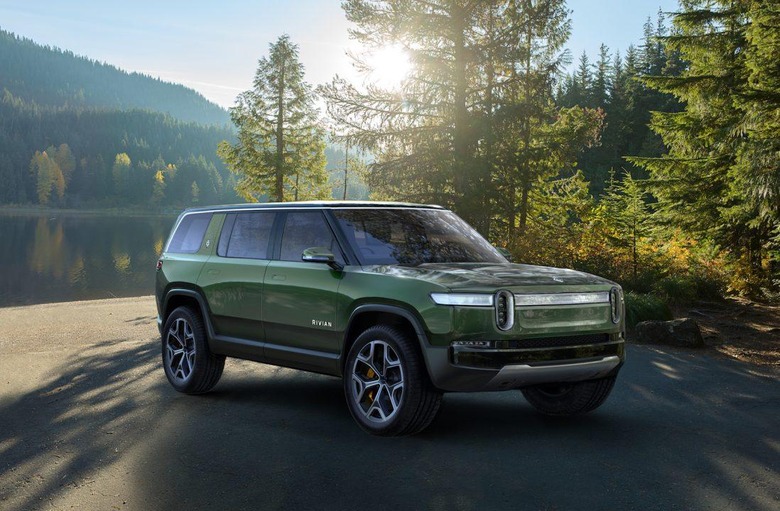 Electric vehicle startup Rivian promised a second big EV reveal this week, and the Rivian R1S SUV certainly counts. Second of the automaker's all-electric cars built on its flexible "skateboard" architecture, it's a 7-seater counterpart to yesterday's R1T pickup truck.
The design language of the two vehicles is certainly the same, with bold lines and smooth curves. Short overhangs and high ground clearance are common, too. However, the biggest similarities are under the sheet metal.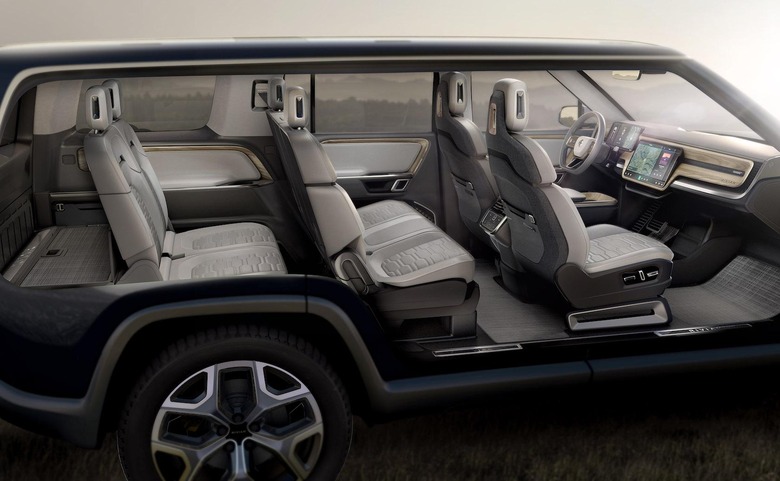 That's Rivian's skateboard platform, which basically encapsulates the battery pack, drive units, suspension, braking, and thermal system into one block. It rises to below the height of the wheel, helping with a low center of gravity. Meanwhile, all the space above that can be dedicated to passengers and cargo.
In the case of the Rivian R1S, that means a cabin with space for up to seven and their luggage. There's both a 330 liter front trunk and a 180 liter rear bin, as well as the regular trunk. The R1S can also tow up to 3,500 pounds.
The trunk is accessed via a liftgate and a small tailgate. There are also telescoping racks for the roof, intended to hold tents, ski and bike racks, and more. They can store in the front trunk when not required. Inside, the second and third row seating can fold down, too.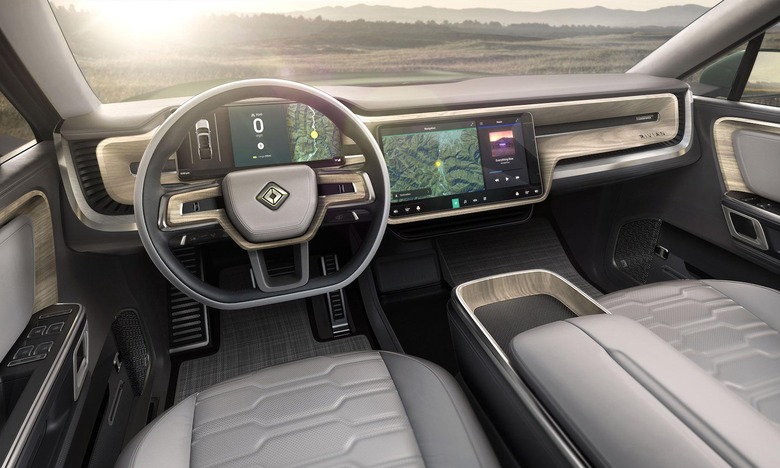 As with the R1T, there'll be three versions of the R1S, differentiated by power and range. The entry-level will have a 105 kWh battery to drive four motors – one for each wheel – with 147 kW each. Total power will be 300 kW and 560 Nm of torque, and range will be 240+ miles. Rivian expects 0-60 in 4.9 seconds and a 125 mph top speed.
Next up is the 135 kWh version, with 562 kW and 1,120 Nm. It will do 310+ miles, and 0-60 in 3 seconds. Finally, the 180 kWh model will seat five, not seven, but have 410+ miles of range and 522 kW of power. It'll do 0-60 in 3.2 seconds.
With a 160 kW fast charger, the R1S will add around 200 miles of range after 30 minutes plugged in. There's also an onboard 11 kW charger for use with Level 2 supplies.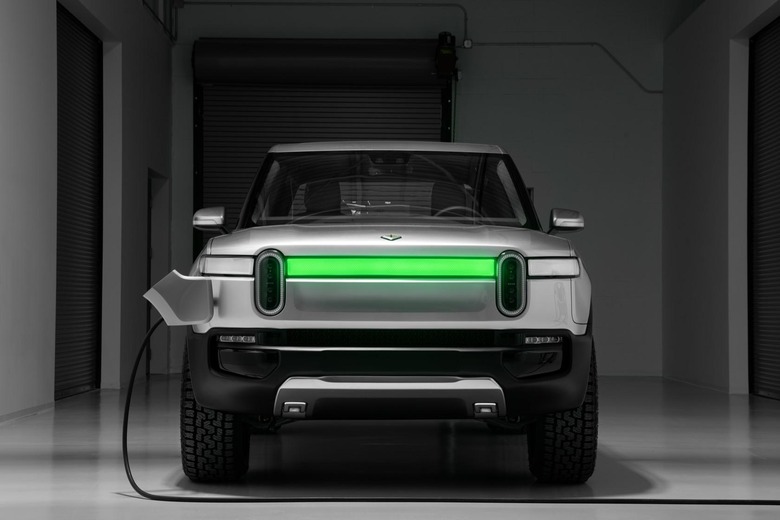 The cabin gets touchscreen infotainment systems and OTA updates. There'll also be a wide range of sensors, including camera, LIDAR, radar, ultrasonic, and high-precision GPS. That, Rivian says, should be enough for Level 3 autonomous driving on the highway, with the driver able to take their hands off the wheel and their eyes off the road.
As for pricing and availability, the R1S will start at $72,500 before the $7,500 US federal tax credit. It's expected to begin deliveries in late 2020.