Ripple price just dropped: CNBC is part of the problem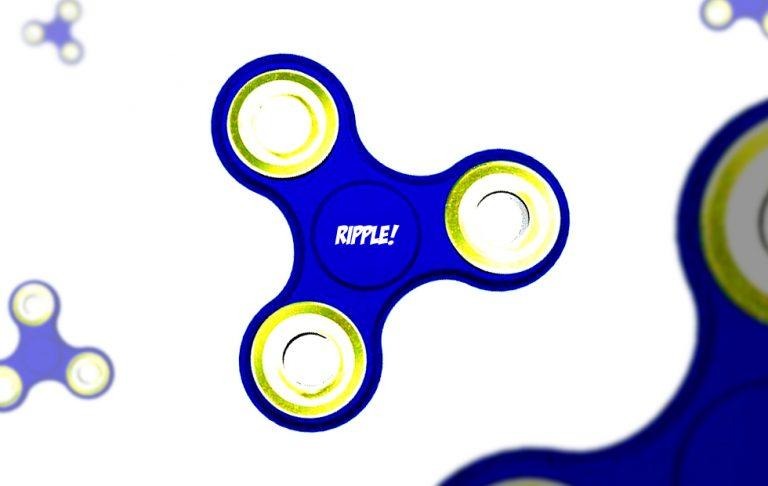 CNBC may well be the reason why Ripple just dropped, after airing a news segment on XRP specifically. Another reason might be that CoinMarketCap decided to remove XRP pricing from Korean exchange desks from the total average – making it appear that that overall price dropped. It might also have to do with the lack of support Ripple has from OG crypto investors – that's real talk.
First, you've gotta watch this video. This is completely bonkers – a segment pushed live by CNBC's Fast Money. They watched the price of Ripple live at the same time as they visited Poloniex. That's one of the world's most popular trading sites.
Lol @CNBC is showing people how to use the internet to buy Ripple. Literally click-by-click tutorial followed by "that's how easy it is!"
This is so insane. pic.twitter.com/8uzt0YP5Po
— Pomp 🌪 (@APompliano) January 7, 2018
They visited Poloniex and dropped 3.6 Bitcoin on the latest sell orders – several marks down the list. That's over $50,000 USD in one shot, live on television. If that's not a public pump, I don't know the definition of public pump.
Banks and more Banks
Furthering the fears of traditional crypto investors this week, it was announced that Western Union could use Ripple Tech in 2018. This might seem awesome for Ripple investors – but for Bitcoin investors, it's sort of the opposite of the point of cryptocurrency in the first place. Ripple would join with Western Union – and other traditional banks – to incorporate Blockchain technology into their payment systems. That means no more anonymity for users, effectively, and a tie back to the past.
Bitcoin was created to remove the future from the past. Blockchain technology was made to de-centralize the Bitcoin universe, and make it possible to transfer data without the consent of any one government. Ripple is growing now because traditional investors know the names of the banks Ripple is teaming with – so they think this is good news.
Volatility
As such, Ripple remains extremely volatile. It's not the same as Bitcoin. It's a completely different monster. Especially now, now that Ripple's been in the news so much in the past few days. Now that people keep asserting that the founder of Ripple is worth more than Zuckerberg.
Here is why Ripple 'dropped' on CoinMarketCaphttps://t.co/jy1YdMwmZ6$XRP the unexpected drops were purportedly the result of CoinMarketCap's decision to remove XRP prices from Korean exchange desks from the total average – and not people pulling their investments en masse

— Ophir Gottlieb (@OphirGottlieb) January 8, 2018
Watch the throne. And remember, nothing SlashGear nor the author of this article says should be construed as investment advice. Any actions you take during, before, or after reading this article is completely your own business, and not that of SlashGear's whatsoever.