Ringtone Makers Being Allowed Into Apple's App Store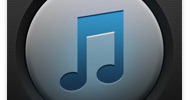 Apple's App Store Reivew Guidelines, which they made public not too long ago, are seemingly working out for developers. It only took eight days before the first previously banned applications started seeing the light of day inside the App Store, and now that we have Google Voice applications showing up, what's next? Ringtone makers, that's what. And it's not just one of them, either. As of the time of this writing, there are five different ringtone maker applications now available in the App Store.
While seeing a ringtone maker in the App Store may not seem like a big deal, it goes a long way to show that Apple is doing something (whatever it is, who knows), to make the App Store a somewhat more inviting place, and to slough off those bad remarks that have plagued it since it started denying or removing applications for seemingly no reason. With the published guidelines now available, it looks like developers are finally able to "follow the rules," and not just the rules that Apple knows.
It's a big step to show that Apple is becoming more lenient, if anything else. However, it may also show that their own venture into the ringtone making game didn't work out so well, and so they're letting the space get filled with third party application developers. It was way back in 2007 when Apple introduced the ability for people to make their own ringtones, and then buy them for $.99. However, since the release of iTunes 10, that feature is gone. And now, here we are reporting that ringtone makers are available in the iTunes App Store.
While you can make the ringtone from your iPhone, you won't be able to actually get it to the right place to be heard as a ringtone until you get yourself to a computer. It's an unfortunate extra step, but one that many peopel would probably take just to make their own tones, and not have to pay for them. As for the applications themselves, you can find them right now in the App Store. Their names are: Best Ringtone Maker, Music Ringtone Maker, Custom Ringtone Maker, Ringtone Maker Pro, and Ringtone Designer Pro. All of the applications cost 99-cents.
[via MobileCrunch]