Ring wearable gesture device hands-on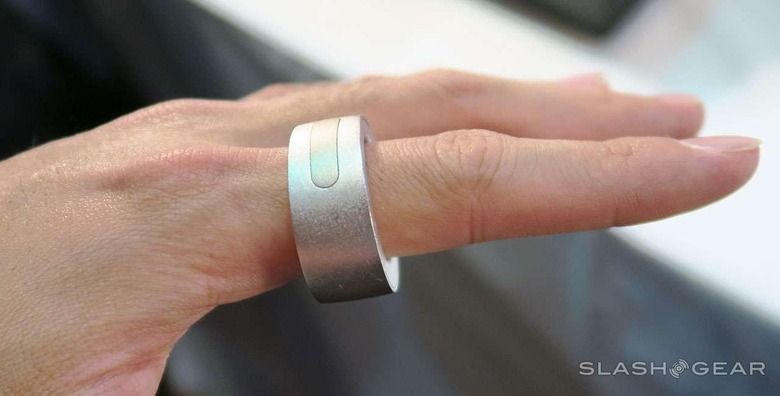 Ring is a wearable smart device that connects to your smartphone with Bluetooth. It wirelessly allows you to make gestures in the face of your phone to launch apps and perform certain functions. At CES 2015, we've seen this device do several things – take a photo, launch a basic music app, and even Tweet. Users are invited to work with the gestures already built in to the Ring controller app or to create their own and connect to apps like Facebook, Evernote, and Yo. And you know what that means – IFTTT connectivity as well.
This device connects with Bluetooth. You can have it several meters away from your smartphone and still use it, but the company recommends you stick within 2-meters for optimal functionality.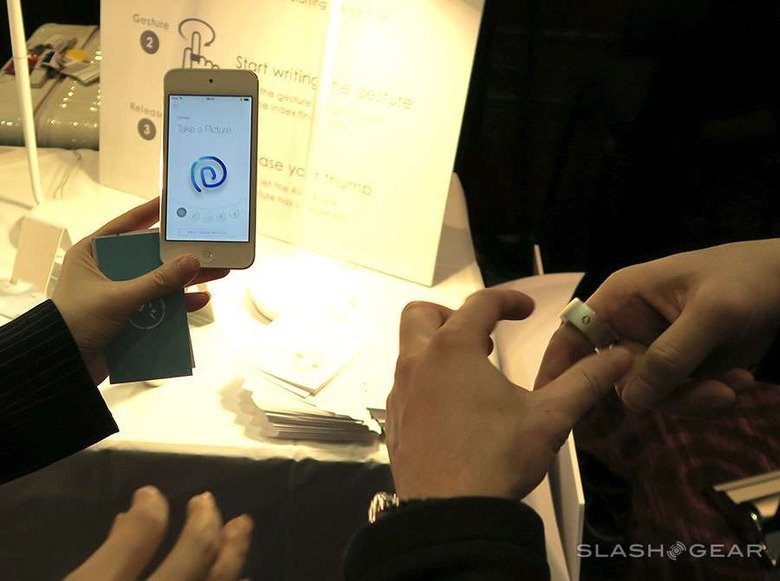 The Ring is relatively large – you're not going to go unnoticed wearing this particular piece of jewelry. It is easy to wear, on the other hand, and it's not something you're about to lose on accident.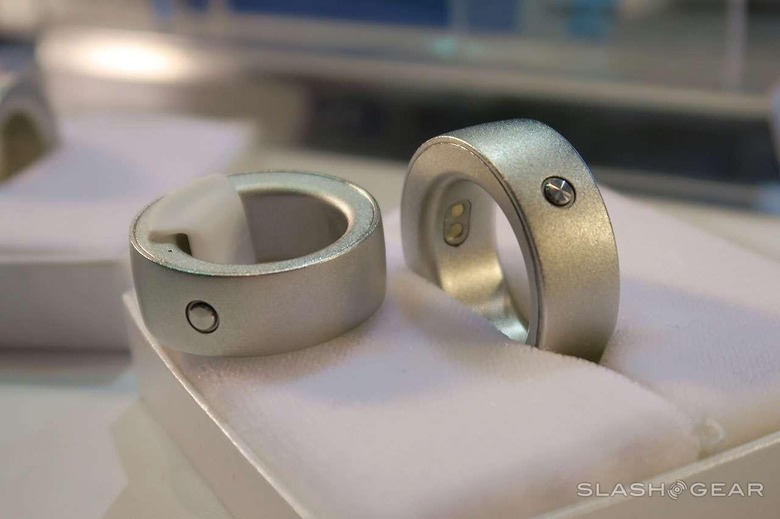 The version we've seen – the one that'll be released to the public soon – comes in a light silver color with a single button at its side. You'll charge the device with an included charging base, which you can see here: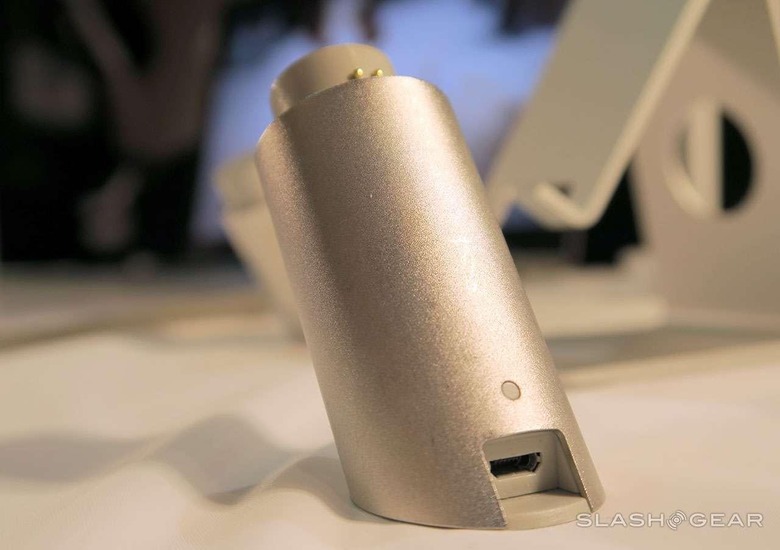 The ring is available in three sizes, one each with the following inner diameters: 19mm, 20.6mm, and 22.2mm. You'll be able to pick a Ring up on pre-order starting this week for a cool $269.99 USD.