Ring Video Doorbell adds support for Kevo smart lock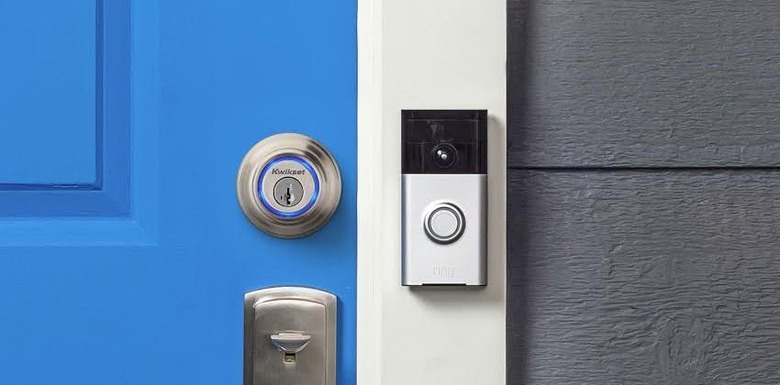 Ring Video Doorbell now works with the Kevo smart lock, the company behind it has announced. Using one's smartphone, and thanks to the new support, homeowners are able to see who is at the door via the Ring Video Doorbell, and to unlock (or lock, depending) the Kevo smart lock. This announcement is part of a larger overall program Ring has unveiled, and it is called Ring Plus, an effort that allows a variety of smart devices to work with Ring and its related Ring app.
We first reported on the Kevo smart lock back in late 2013; it is made by Kwikset, a hardware company fairly well known for its locks. With Kevo, users are able to unlock and lock their door with the Kevo app and a Bluetooth device. This new partnership expands that, making it possible to control the lock through the Ring app, as well.
Such integration simplifies things, removing the need to toggle from one app to another. The feature is available for iOS users as of today, but won't be available for Windows 10 and Android users until some time later on this month. As part of this new partnership between the two companies, Ring will also soon be selling Kevo smart locks through its Ring Plus website.
The Kwikset Kevo smart lock is available for $199 USD, and there's a Kevo Plus upgrade (enabling access from anywhere with an Internet connection) available for a single $69.99 USD fee. The Ring Video Doorbell, meanwhile, is available for $199 USD as well from various retailers, including Amazon and Best Buy.