Kevo unlocks your front door with a touch and an app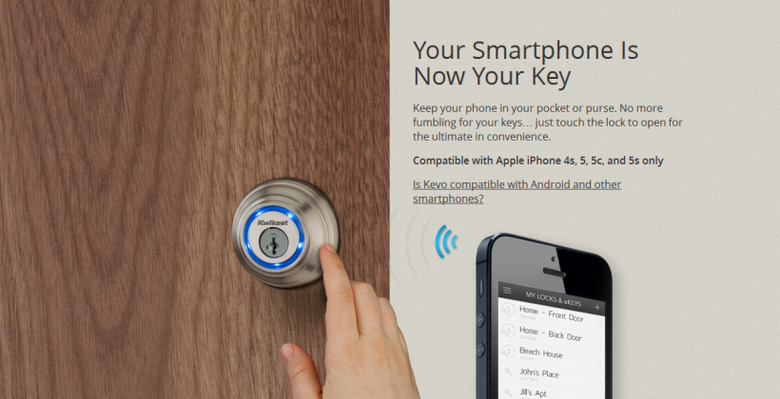 Kwikset, the hardware company specializing in door locks, has started shipping Kevo, a deadbolt-and-app product that lets you open your front door with a touch. Once the deadbolt is installed on your door and the app is installed on your device, you can simply touch any part of the round metal deadbolt casing to open your door. The lock detects the presence of your Kevo-enabled device via Bluetooth and it unlocks. You can also unlock it with a regular door key.
The technology requires no use of a fingerprint identification touch pad, relying instead on password authentication both through the lockscreen of your device (if you have that enabled) and through the signed-in Kevo app itself. It's available for iPhone 4, 5, 5c, and 5s, 5th-generation iPod touch, and 3rd-gen or later iPad and iPad mini. It is currently not available for Android, but Kwikset is working on software upgrades to fully support Bluetooth Smart Ready/Bluetooth 4.0.
Kevo lets you act as an admin or manager to grant and revoke access to family, friends, and service workers. For example, if your housekeeper or plumber needs to get in, you can send them an invite. They just download the app to their iOS device and sign in with your invite. When the job is done, you simply revoke access. No other arrangements need to be made. You can even get notifications for when a user enters or leaves the building.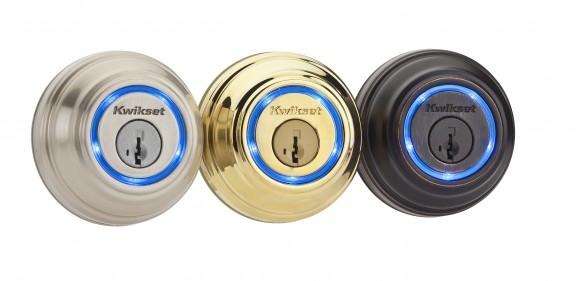 The Kevo deadbolt itself retails for a suggested $219. It is available in nickel, brass and bronze veneers to match the decor of your home. For those who don't have a supported device, you can get a key fob that serves the same purpose as the app.
SOURCE: Kwikset (PRNewswire)