RIM's first BlackBerry BBX smartphone could be named "Surfboard"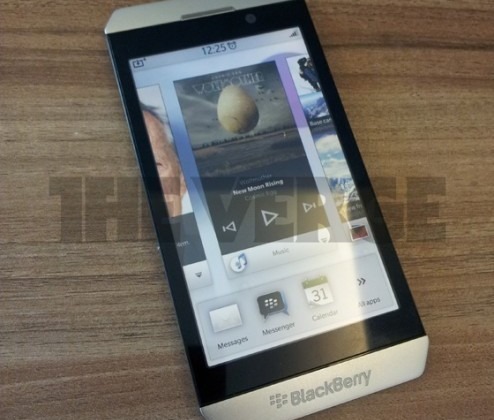 A new rumor has sprouted that RIM's next-gen BBX-based BlackBerry smartphone could be named the "Surfboard." We've seen leaked images of this device before with the codename "London," featuring an unusual design that's quite a departure from RIM's traditional BlackBerry styling, be that for better or worse.
Although the speculation and name sound doubtful, it's not completely without merit. RIM had previously filed for the trademark "BlackBerry Surfboard" in the Canadian Intellectual Property Office back in July of 2010. The company then filed to extend the unused trademark this past May, possibly to get it ready for use on this new device.
But since the BlackBerry London or Surfboard isn't set to launch until mid-2012, plenty could change in terms of branding in the meantime. The BlackBerry PlayBook tablet was originally rumored to be called the "Surfbook," for which RIM has also filed a trademark. And we know for a fact that didn't pan out.
[via TechCrunch]