Rimac C_Two heads to Monterey Car Week packing champagne flutes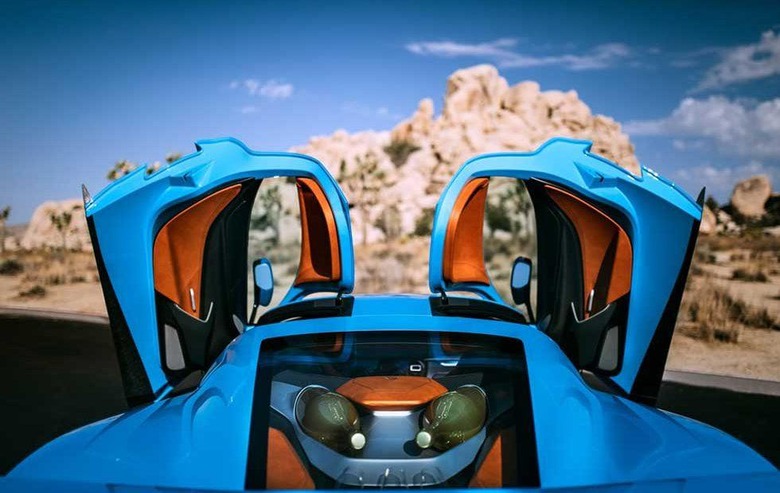 Rimac has one very cool hypercar with its C_Two and the company has announced that it will be at the Monterey Car Week events with a "reimagined" version of the C_Two. This reimagined version of the car was designed "to tally with the vibrant California scene" says Rimac. The car is covered in a bright blue paint color and brown interior.
The big change for this car is that it is designed to fit a pair of 6-liter Champagne bottle and crystal flutes under the rear glass window. It's like Rimac is trying to channel a bit of Rolls-Royce at the show. Rimac says that over the course of Monterey Car Week it will host private previews at its estate.
It will join the main show at The Quail – A Motorsport Gathering on Friday, August 24. The following Saturday the C_Two will head to Exotics on Cannery Row where come of the rarest supercars in the world will be seen.
Rimac offers little in the way of detail on the car it is taking to the show other than the images seen here. Presumably other than being tweaked to carry champagne, the car is like the others Rimac has shown off. That would imply a top speed of 258 mph and a 0-60 mph time of 1.85 seconds.
The C_Two has 2,300 Nm of torque from its electric motors. The battery pack is a 120-kWh unit made of 6,960 cells. This is a very cool car and it looks fantastic in the blue color compared to the boring gray color we saw in the past.
SOURCE: Rimac