RIM relents: Thorsten Heins named new CEO and President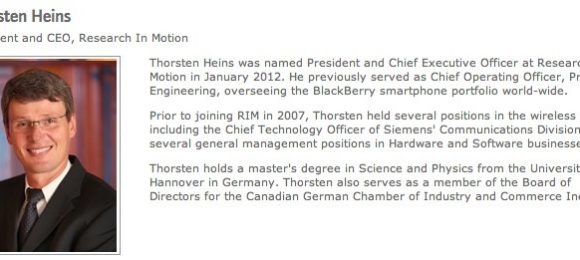 RIM has elected a new CEO and President, Thorsten Heins, with previous co-CEOs Jim Balsillie and Mike Lazaridis stepping back after investors and the company's board demanded change. Heins – who was previously co-COO at RIM, and before that Senior VP of Handhelds – takes his new role today, where he says he will "focus both on short-term and long-term growth, strategic planning, a customer- and market-based product approach, and flawless execution."
Jim Balsillie will remain a RIM board member and a Director of the company. Mike Lazaridis, meanwhile, will become Vice Chair of the Board as well as head a new Innovation Committee; to further pacify investors, he's grabbed another $50m of RIM shares to show confidence in Heins' abilities and the company's future.
Although there have been calls for RIM to abandon its existing BlackBerry software and its intentions with QNX and BlackBerry 10, that does not look likely. "It is Mike and Jim's continued unwillingness to sacrifice long-term value for short-term gain which has made RIM the great company that it is today" Heins said.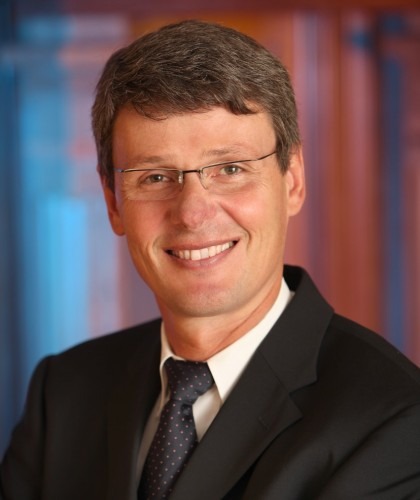 Heins certainly believes RIM is on the right track. "If we continue doing well what we're doing," the new CEO says, "I see no problems with us being in the top three players worldwide in the next years of wireless." That ambition may struggle in the face of the rest of the industry, however, and nothing Heins has said indicates the sort of radical shake-up many believe is necessary if RIM is to survive the next few years.
Meanwhile, as expected, Barbara Stymiest, has been named independent Board Chair for RIM, again at the behest of increasingly vocal investors frustrated with how the company has been progressing.
"Meet Thorsten Heins":