RIM Lowers Forecasts For Q1 Earnings And Revenue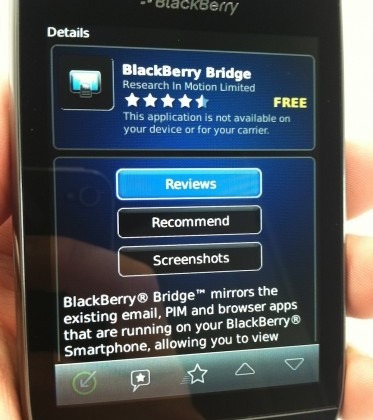 In contrast to the positive earnings reports from rivals Apple and Microsoft, the BlackBerry maker Research In Motion (RIM) warns of slower than expected sales for their smartphones. RIM has lowered their forecasts on their current quarter's earnings guidance with its shares plunging 11 percent.
RIM is struggling to compete in the U.S. market as iOS and Android smartphones continue to increase their dominance. An NPD report suggested that Android's share of the market is at 50 percent, while the top 5 best selling smartphones did not include any BlackBerries.
It also didn't seem to help with consumer interest in BlackBerries when their Playbook tablet launched recently to complaints about the firmware. However, RIM is not revising its sales expectations for the tablet and also assured that there are no significant delay in supply due to the Japan earthquake.
[via WSJ]