RIM forums gather up 8800 BlackBerry info
If the BlackBerry 8800 has tickled your fancy and you're hungrily gobbling up all the information you can find, you could do far worse than check out the RIM BlackBerry Forums and their comprehensive guide to the handset.
Covering everything from interface and physical controls to those oh-so-speedy internals, there's a wealth of unboxing photoshoots and videos, previews of the cellphone at 3GSM, links to user-guides and comparisons to previous models.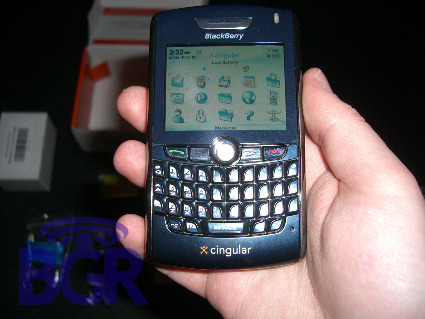 This is probably the next best thing to actually going to a Cingular store (sorry, AT&T) and picking one up yourself.
Comprehensive BlackBerry 8800 Guide [RIM BlackBerry Forums - thanks to Gina for the tip]