RIM CEO: "Today Is Not The Finish, It's Just The Starting Line"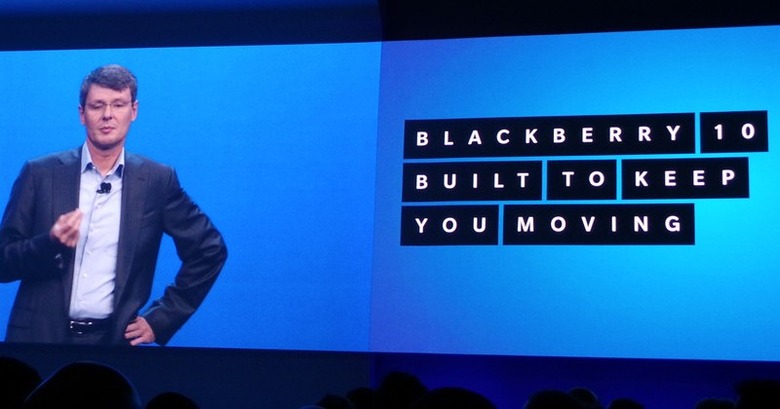 This week the folks at RIM ushered in BlackBerry 10 with a series of bangs, President and CEO of RIM Thorsten Heins making congratulations as well as thanks around the globe for what he (and RIM) hopes will be the most massive launch they've ever pushed. The official BlackBerry 10 event took place today in New York City with streams shown live throughout the planet, this being just one example of what Heins noted was RIM's hopw for a "hyper-connected" environment for the future. BlackBerry 10 will be all about "people who need to get things done, and people who need simplicity and balance."
The keys for this launch are, as Heins has made clear, the fact that "BlackBerry 10 [is] built to keep you moving." RIM has made clear that "a good browser, apps, camera, and fast network" are simply expected in any smartphone – but that BlackBerry 10 will go beyond that. Heins spoke on "secure communications and a real-time platform" for the future – this is no tiny release.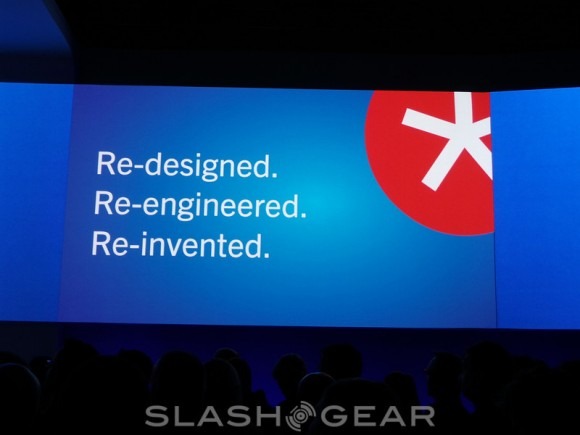 Noting that "today represents a new day for the history of BlackBerry", Heins spoke about the hard workers at QNX, former RIM CEO Jim Balsille, and Mike Lazaridis as well, thanking them all for everything they contributed to BlackBerry 10 over the past two years. "We made the decision to go it alone", Heins assured the world, letting them know that it was either that or adopt "someone else's platform."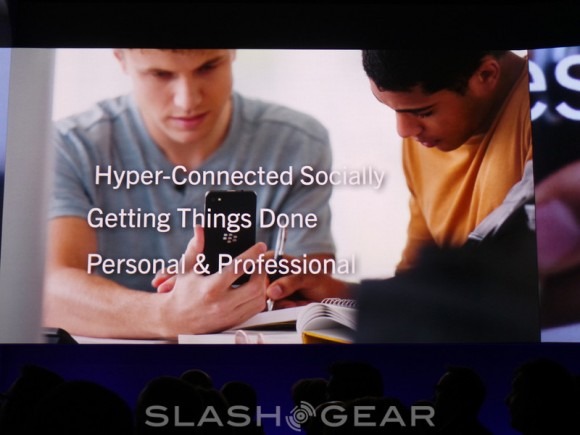 This has been encapsulated in RIM's new brand: BlackBerry. That's right – no more Research in Motion, just BlackBerry. That's the new brand name, the vision for this brand being "One Brand. One promise." Heins said quite clearly that "from today on, we are BlackBerry everywhere in the world." Keep your eyes peeled to the SlashGear BlackBerry 10 tag portal for more BlackBerry action today and through the future!