RIM and Motorola submit revised nano-SIM design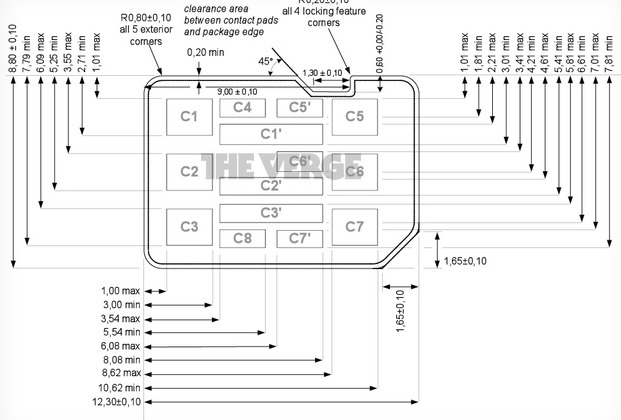 Who knew there would be so much drama over something as simple as a new SIM card standard? Apple, Nokia, RIM, and Motorola have all clashed over the issue, with RIM and Motorola saying they would find a compromise on the new design that would please all parties. That revised design was submitted last night, and The Verge has managed to take a look at the new proposal.
Previously, Nokia complained that Apple's design would easily cause blocks, having removed all plastic edges to be little more than the metal chip. SIM maker G&D revised the design to add small borders in order to prevent such jams, although voting reached a stalemate as neither designs from Apple or RIM/Motorola/Nokia could be agreed upon. As a compromise, Motorola and RIM reached out to Apple saying they would combine both designs into one, a move supported by Samsung.
Apple reportedly was open to the idea, but was skeptical that it was even possible. The new revised design is still predominantly Apple's, with around 20% being attributed to RIM, Motorola, and Nokia. The design will still be backwards compatible using SIM card adapters, while a notch on one side of the device allows the nano-SIM to be pushed and sprung into place, not unlike a microSD card. That would keep the card in place too, otherwise a tray would be required.
Cupertino wasn't too happy with the idea of a notch back in March due to the extra space it requires, with Motorola and RIM arguing that it made sense and that new phones using any standard still need to be designed. The Verge says that the next meeting between all parties involved will take place on May 31st in Japan, where Apple will decided whether the new design is acceptable or not. Nokia, meanwhile, has been noticeably quiet regarding the revised design.