RIM aims to dress Android & iPhone in BlackBerry suit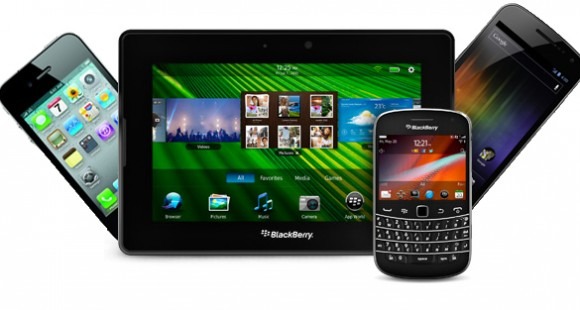 RIM will attempt to corner the enterprise smartphone and tablet management market in early 2012, the company has revealed, pushing its security ecosystem even when users have defected to iPhone and Android. BlackBerry Mobile Fusion will kick off in closed beta in January 2012, with general availability expected in March, offering enterprise users remote configuration, locking, secure wiping and connectivity management whether they're using a BlackBerry phone, PlayBook, Android smartphone or tablet, or an iPhone or iPad.
The system combines BlackBerry Enterprise Server and a more generic mobile device management system that will work with iOS 4 or higher devices and Android devices running 2.1, 2.2 or 2.3. That's automatically going to limit Android tablet control from the offset, of course, since most models are running 3.x Honeycomb.
RIM's hope is that it can still grab a share of a mobile market proving less and less enamored of its BlackBerry smartphones. Although the company has enjoyed a long history of success with BlackBerry Enterprise Server, an increasing number of businesses are allowing employees to choose their own phones or even use personal phones with work accounts. On that front, BlackBerry devices have struggled to find appeal versus the finest from Apple, Samsung and others.
The Canadian company's own handsets will get a shot in the arm in early 2012, when the company launches its first BBX-based range.
BlackBerry Mobile Fusion functionality:
• Asset management

• Configuration management

• Security and policy definition and management

• Secure and protect lost or stolen devices (remote lock, wipe)

• User- and group-based administration

• Multiple device per user capable

• Application and software management

• Connectivity management (Wi-Fi®, VPN, certificate)

• Centralized console

• High scalability