Rikomagic V5 TV stick crams an Ethernet port inside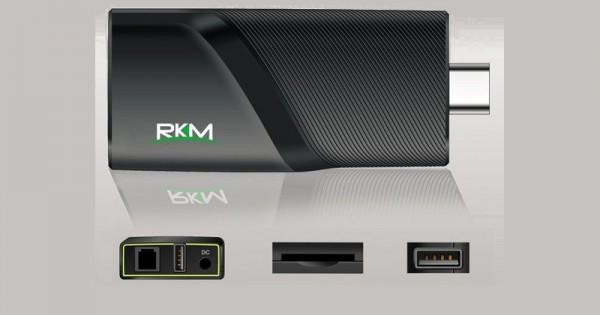 There are a lot of companies that are trying to replicate the Chromecast magic. Just a few days ago, the latest was Walmart who outed its own VUDU Spark HDMI dongle to go with its movie streaming service. Now there's a new contender and it's a slightly odd one. The Rikomagic V5 TV strangely looks bulky compared to other dongles that try to take on the Chromecast. But that added mass on the end suddenly makes sense when you discover that it has an Ethernet port on that side.
Yes, there's a full-fledged Gigabit Ethernet for your wired networking needs. That alone probably sets this Android-based streaming device apart from the rest. In theory, it would allow you to connect to a faster wired cable, but there's WiFi 802.11ac too in case you don't have a faster connection anyway.
Actually, the device is actually loaded with connectivity, with not just one but two full sized USB ports, Bluetooth, and a microSD card slot. In addition to the usual WiFi and HDMI, of course. The Rikomagic V5 runs on a Rockchip RK3288, a quad-core processor that can reach 1.8 GHz max. It also has 2 GB of RAM and 16 GB of storage already on board.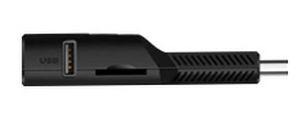 Another curious thing about this device is that it runs a full Android 4.4.4 version instead of, say, Android TV. That means that you shouldn't expect some fancy, TV-optimized user interface and might have to do with a mouse and keyboard in the end. But that also means that you don't have to wait for content or app compatilibity, as it will run your regular Android apps as if it were running on your phone or tablet.
The Rikomagic V5 TV stick goes on sale in November. No detailed price tag yet but it should go for just a bit above $100, which might not be a bad deal if the build quality is good.
VIA: Liliputing