Ricoh's Theta V may not be the only 360-degree camera on the market, but come the spring it could have a big advantage over rivals. That's when the Ricoh Theta V Partner Program will launch, the company has announced today at CES 2018, opening the door for third-party apps to run directly on its Android-based camera.
Released last year, the Theta V is the latest in a long series of 360-degree cameras from Ricoh. It improved both image and video quality, in addition to cutting transfer times versus earlier models, but the real improvement wasn't visible.
Ricoh opted for Qualcomm's Snapdragon 625 chipset for the heart of the camera. More commonly found inside smartphones, it means the Theta V is effectively a phone – albeit one without a display or a cellular radio – when it comes to developing new functionality. Out of the box, Ricoh took advantage of that for Miracast streaming support, enabling the camera to connect directly to a compatible display or set-top box, and streaming media without demanding it be synchronized to a smartphone app or PC first.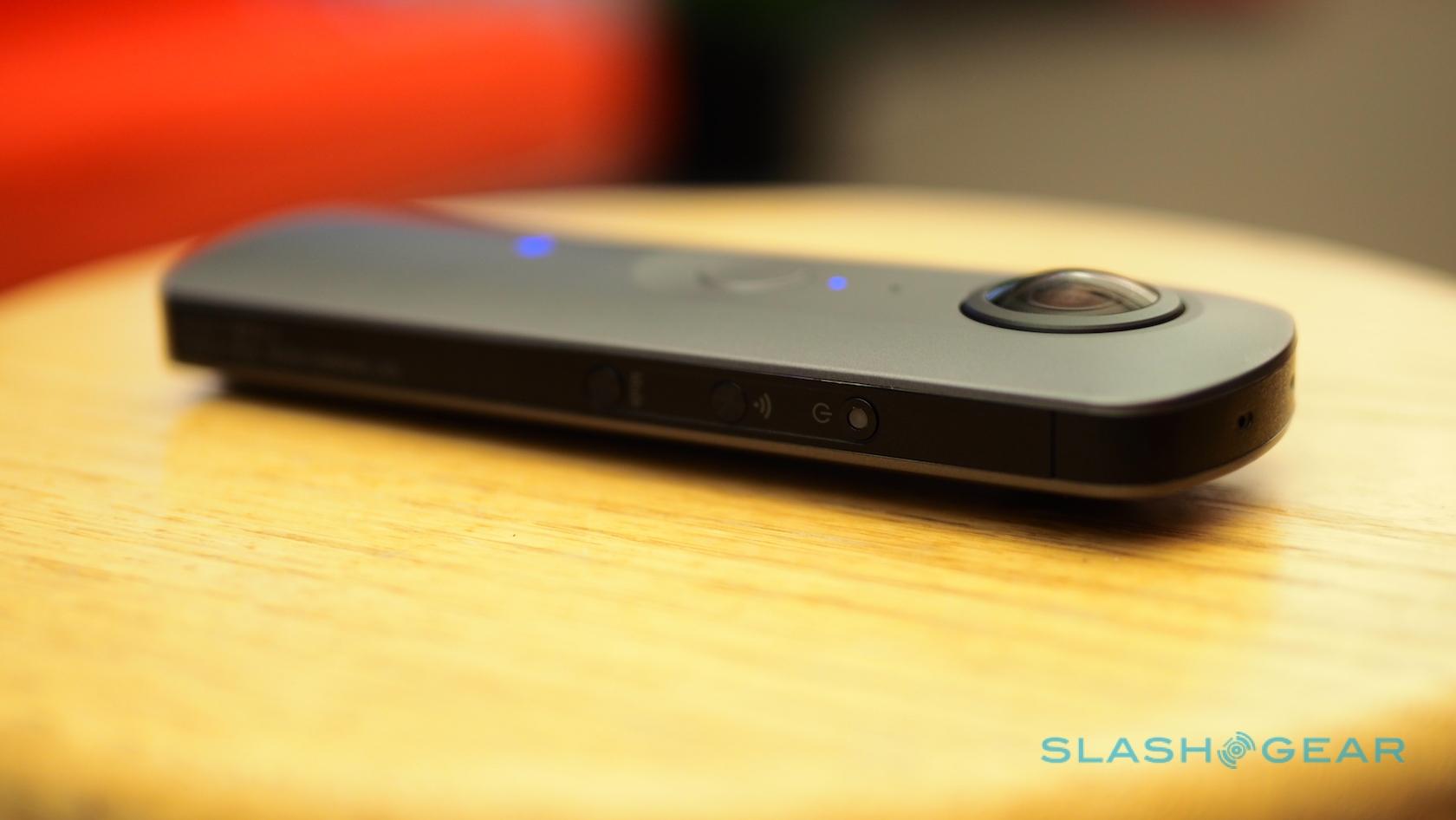 Come spring 2018, meanwhile, and that Android underpinning will be opened up for developers to get their hands on. There's a new API and SDK for that, along with a marketplace which will act as an app store for sharing software and plug-ins for the Theta V.
For example, it would open the door for a livestreaming service to have a dedicated on-camera app, cutting out the current requirement for a tethered connection to a nearby laptop. Video editing tool developers could offer GoPro Fusion-style trickery without needing to develop their own hardware. Alternatively, it could find the Theta V new uses in vertical markets, like telepresence for engineers.
Of course, the proof of the pudding will be in the developer interest, and for that we'll have to wait and see. Meanwhile, our full review of the Theta V found that, though it lacked some of the more consumer-friendly features of other 360 cameras, its manual controls and clean stitching did still give it an edge.