Ricoh Theta m15 360-degree camera coming November 14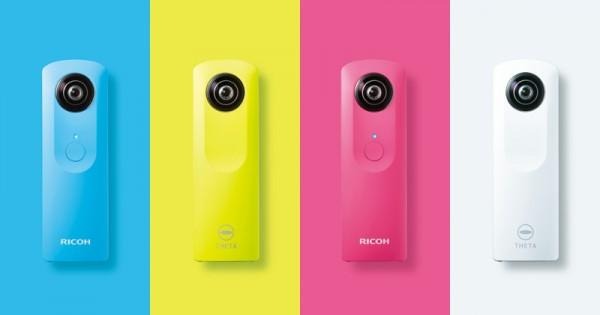 If you think HTC's RE camera has a strange shape, then you might have have not been aware of Ricoh's Theta camera. Granted, it doesn't have that periscope-like form, but it still comes in that handy tubular design. But in the case of the Theta, that has a purpose, and a rather niche one at that. The Ricoh Theta camera has one and only one purpose: to take spherical shots instantly, making it the world's first, if not only, digital camera dedicated solely to 360-degree photography.
The Theta isn't exactly new, having debuted at IFA 2013. It pulls of its trick by employing a proprietary twin-lens folded optical system to take an instant shot of all the surroundings, above, and below the camera. No more twisting your body, or your ankles, just to get that perfect 360-degree photo. Our own Chris Davies took it for a spin last year, which you can see below, and while it did well for the simple and focused use case it was designed for, it definitely needed a few refinement iterations.
Those iterations have not come in the latest model, the Ricoh Theta m15. While still sporting the same body design, this latest version comes with new two features. The first is the fact that the camera can now use a WiFi connection to transfer photos from the camera itself to a paired smartphone for post-processing. WiFi is, of course, the fastest wireless route, and that might come in handy because of the second new feature. In addition to still photos, the Theta can now also record 360-degree videos up to 3 minutes in length, giving viewers an even better feeling of being there even when they're not.
Ricoh is also providing an SDK and corresponding API so that app developers can also hook into the camera. While it does have its own app, on iOS and Android, for viewing and sharing photos and even controlling the camera itself, turning the Theta into a more open platform means that more apps can enjoy the 360-degree feeling and inject some fun into their own experience.
The Ricoh Theta m15 will land in stores November 14 this year and it will come in four fun color options of white, yellow, blue, and pink. Pricing details have not yet been announced, the last year's model went for around $400.
SOURCE: Ricoh