Ricoh Theta Aims For Early Pre-Order: 360-Degree Photos For Europe And USA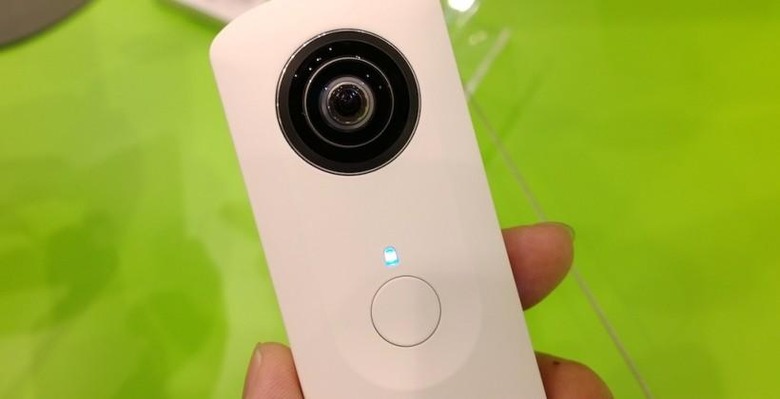 Continuing to claim that they present the world's first mass-produced imaging device that's able to capture "fully spherical scenes" in one shot, the team behind Ricoh Theta have announced that this device will be up for pre-order next week. This is just 12 days after the device was originally announced – a rather short amount of time between one and the other for a company as new as this. Ricoh Company, Ltd. showed the device off for the first time at IFA 2013 where SlashGear got its first Ricoh Theta hands-on experience.
Though the technology that allows the photos you'll be seeing to be taken is certainly cutting edge, the user interface on this camera is relatively simple. Have a peek at what this device looks like to use in the presentation we filmed in Berlin just under a week ago. And make sure you're paying attention to where the UI actually rests: in an iPhone.
According to Ricoh, this device already begins shipping in October as well. It would appear that there'll only be one online store shipping the Theta, that being the Pentax Online Store (Official). It would also appear that Ricoh will be selling the device direct from their own Theta360 dedicated homepage as well, while they keep their Pentax brand separate – as well as they're able, anyway.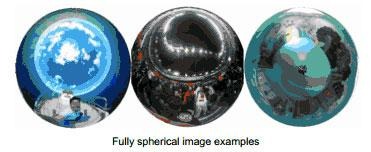 While you're waiting to have a closer look at the hardware, you'll be able to have a peek at the results of capturing photos with this camera in the Ricoh Theta app in the iTunes app store for iOS devices. This app will also be the ticket to controlling the Theta and previewing images before you capture them. It's also been announced that Theta will be working with Microsoft Photosynth – an app you'll certainly want to check out one way or another.
Have a peek at the timeline below for more information on Photosynth to see what you'll be able to capture in a single shot – sooner than later. Ricoh Theta is set to cost a cool $399 straight out the gate.