Ricoh Theta 360-degree camera hits stores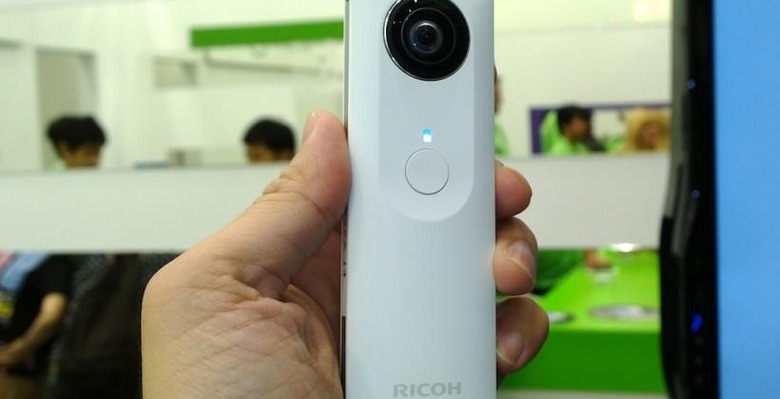 Ricoh's Theta 360-degree camera has hit shelves, offering an unusual way to capture a full panorama in a single snap. The double-lensed camera, which was launched at IFA 2013 last month, is a slender stick rather than the more traditional rectangular form-factor, and can be remotely controlled via an iOS device.
Alternatively there's a single capture button on the Theta itself, with 4GB of internal storage if your iPhone isn't paired up. You don't get a preview screen, however – arguably you don't really need it, since you're photographing the entire environment – and you'll eventually need to hook up to your device over WiFi since the image processing is done off of the camera.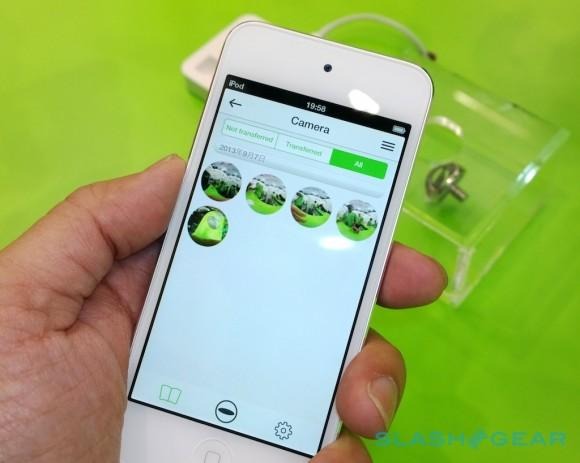 Hardware-wise, Ricoh has developed the two special half-spherical lenses itself, and each sits in front of a 5-megapixel sensor. That means a 10-megapixel shot in total, which takes around 30 seconds to make the jump across to your iPhone or iPad. Ricoh says an Android version of the app will be available in December, with a Windows Phone app sometime in 2014.
On the downside, spherical images aren't exactly easy to print, and if you want to view them or share them you'll have to use Ricoh's own tools. An online gallery, with viewers that can be slotted into Facebook, Twitter, or tumblr is offered, and people without the Theta app can pan around the picture in the browser instead.
All that lens magic doesn't come cheap, and the Theta is expensive for what many might see as a gimmick. Available in the US, UK, France, and Germany from today, it's priced at $399.95.