Revo's WiFi Radio Cuts The Power-Cord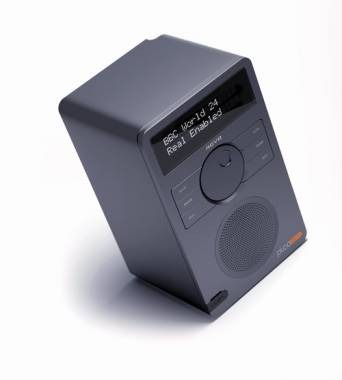 If you read SlashGear's review of the Terratec NOXON iRadio, you'll remember that one of the key criticisms of the WiFi radio was its dependence on a mains power supply.  Unless you've got a long extension lead, it was pretty unsuitable for, say, taking out into the garden and enjoying music on the fringes of your wireless network.  Scottish company Revo believe they've solved that problem; their Pico WiFi Radio has a built-in rechargeable battery pack.
Revo's claim is that "Radio is our Religion", which might explain why the Pico looks so much like the Kaba – only with a two-line display and capable of streaming up to 5,500 digital radio stations through your broadband connection or music from the collection on your networked PC/Mac.  It's also splashproof, meaning you can enjoy it in the bathroom or even, should you be a swish bugger, pool-side.
It has an auxiliary-input socket and comes with a cable allowing you to use it as a speaker for your iPod, presets controllable from the IR remote, and even has an FM receiver in there just in case you wander out of WiFi range.
The Pico will go on sale in mid-July for £149.99 ($295); look for a review on SlashGear soon!