Revolv smart home hub adds Nest support and Android app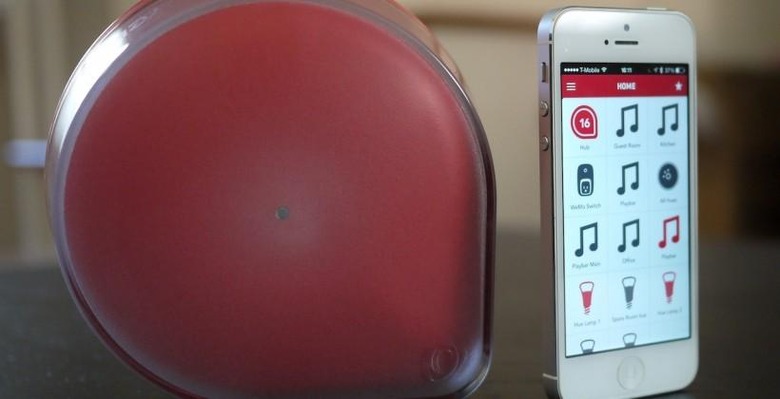 Home automation hub Revolv has released its Android app, bringing Google's platform into the fold alongside iOS, as well as integrating support for the Nest Smart Thermostat. The smart home box – which brings together various home automation platforms like Philips' hue and Sonos speakers – also gets a new UI for its iOS app, though it's the "Works with Nest" support that most will be excited about.
Google and Nest announced the developer program earlier this year, a way to allow third-party developers to integrate their platforms with the Smart Thermostat.
In the case of Revolv, the hub will be able to integrate Nest into automated actions, including adjusting the temperature based on location and daily schedule. Meanwhile, Nest can be factored into one-touch macros, adjusting the heat or cooling levels alongside other elements like automated blinds, lighting, and more.
Revolve suggests the new functionality could open the door to saving power using the hub's existing geofencing support. Meanwhile, by tracking location as the user approaches the home, rather than when they actually enter it as Nest supports itself, the temperature or cooling could be activated in advance and the conditions ready when the user actually returns home.
As for the new app, there's now support for "intelligent occupancy" which allows Revolv to figure out if there's an unauthorized presence in the home based on known users being away.
Geofencing also gets user-adjustable radius settings, rather than the default range that we noted in our original Revolv review.
The new apps for iOS and Android are released today.