Revo Re:Verb teaser promises revolution: we say radio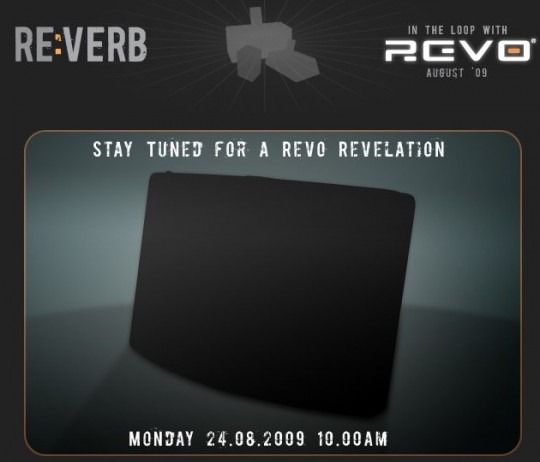 Is there room in your heart for another teaser campaign?  Before you scream "no!", yank the power cord, sell your home and retreat to the woods to live the life of a hermit, perhaps stick around until the early hours of Monday morning to find out what UK radio and mediaplayer specialists Revo have up their sleeve.
They're promising a "Revo Revelation" at 10am GMT on August 24th, and if that's not tempting alliteration then I don't know what would be.  Considering the company has a history of making WiFi radios, DAB radios, iPod docks with radios built in and all manner of other radio-themed devices, we'd wager Monday's reveal may just have something to do with a radio of some sort.
The upright looking shadow picture in the teaser would seem to indicate an all-in-one device, perhaps with a grill across the front or maybe a nook for your PMP.  There's also the hint of buttons or other controls up top, which is probably a good thing as you'd be stuck listening to the same station all day, every day.  Alternatively, Revo could surprise us and introduce a small fridge intended to cool your pretzels.  Now that would be a revelation.